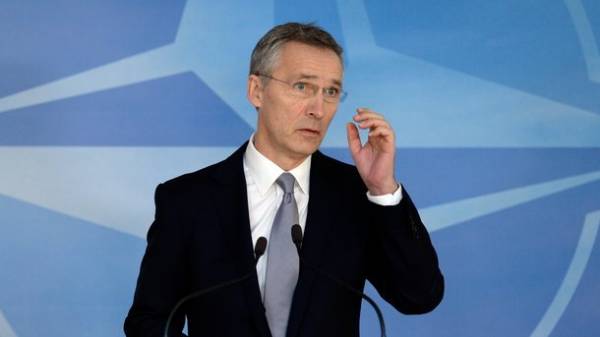 Russia and Belarus must adhere to international law and the principle of openness in connection with the preparation of military exercises "West-2017" with participation of Russian and Belarusian military. This was stated by NATO Secretary General Jens Stoltenberg during a joint press conference with Lithuanian President Dalia Grybauskaite.
"We have the Vienna document, which defines how to notify the military exercises and that they (the doctrine. – Ed.) are subject to international inspection. And we urge Russia and Belarus to adhere to the Vienna document, so that we will have transparency and predictability in connection with the exercises "West-2017," – said the NATO Secretary General.
Stoltenberg stressed that every country has the right to conduct military exercises, but at the same time adhering to international agreements and obligations.
"We are also working within the Council NATO-Russia, in order to have more transparency and predictability in the military sphere", – said the NATO Secretary General.
He noted that the Alliance will observe the exercise "Zapad-2017". However, he pointed to the special importance of openness to the moment when, according to Stoltenberg, along the NATO borders are "increased military presence" and "substantial increase Russia's military might in the region," and the Alliance need to respond.
Among the measures Stoltenberg mentioned four multinational battalions in the Baltic States and Poland, the increased presence of the US and more frequent military exercises with the participation of the Alliance.
Recall exercises "West-2017" of Russia and Belarus scheduled for September of this year. The exercises will be held on the territory of Belarus and will bring together more than 100 thousand soldiers. It will be the largest Russian military exercises since 2013.
Comments
comments