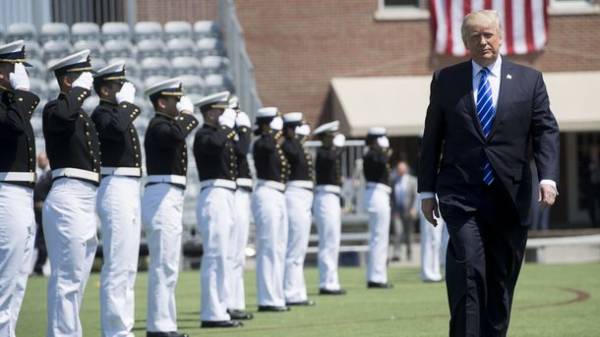 The President of the United States Donald trump believes that no politician in his country not faced with such unfair treatment as he.
"See how you treat me, especially media! To any policy in history, and I say this with great confidence, were not worse or more unfair," said trump, speaking Wednesday before the graduates of the Academy or coast guard of the United States.
According to the President, "you can't let them stop you, you can't allow your critics to get in the way of your dreams".
"Opponents will make you stronger. Don't give up, hang in there and don't stop doing what you think is right," said trump.
Addressing the graduates, the US President said that "in the course of your life you will encounter things that are not always fair, some things you do not deserve to be with you to be."
"But you need to grit your teeth and fight, fight, fight. Never, never give up! And all will be well," said trump.
Comments
comments