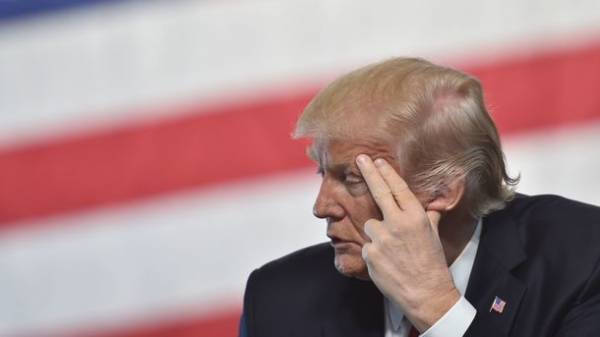 Offer of the 6 components of the carpenter published a paper in the influential publication Foreign Policy, reports "Voice of America".
"In fact, there is a direct link between aggression in Ukraine and its interference in U.S. elections. The efforts of Russia to a more accommodating figure in the White house, in part, aim to distract US administration on support of Ukraine", – says ex-official of the Obama administration.
Carpenter offers the White house, State Department and Pentagon following steps:
1. Continue to strengthen the Ukraine to counter the aggression of Russia.
The author proposes to continue and expand the program of military training of the Ukrainian armed forces military experts and NATO, as well as to provide Ukraine with defensive weapons and equipment.
"This list includes anti-tank missiles and counter-battery radar control systems, which will allow the Ukrainian divisions to strike in response to the points of enemy artillery," writes carpenter.
2. USA should join the diplomatic efforts for resolution of the conflict.
"Because of the lack of USA in the negotiation process, the leaders of the Normandy process is crude agreed to the Minsk Protocol from February 2015, the year which increased the role of puppets of Russia in the negotiations and gave Russia a pretext to block the implementation of the Minsk agreements", – the expert explains.
3. Solving conflict will not be achieved without additional levers of influence on Russia. The United States should be prepared single-handedly, without support from Europe, to impose financial sanctions against Russia to force her to perform Minsk agreement.
4. The U.S. administration should work together with European partners to offer clear steps that will ensure the implementation of the Minsk agreements and the sequence of their implementation.
5. The administration trump should put pressure on the Ukrainian authorities to change the nature of the judicial system, which is now in the opinion of the carpenter, hinders the fight against corruption.
6. The US administration needs to increase support for the democratic development of Ukraine and Europe.
"To continue the progress of Ukraine need coordinated, active participation of the leaders of Europe and the United States to ensure that Ukraine will continue to reform, to strengthen their democratic institutions and develop the ability to defend its sovereignty and territorial integrity," writes carpenter.
As reported, a year ago in an interview with "Voice of America" then-assistant Secretary of defense for Russia, Ukraine and Eurasia Michael carpenter expressed the opinion that the United States will never recognize the annexation of Crimea by Russia and will seek the return of the Peninsula Ukraine, even if it takes many decades.
Comments
comments