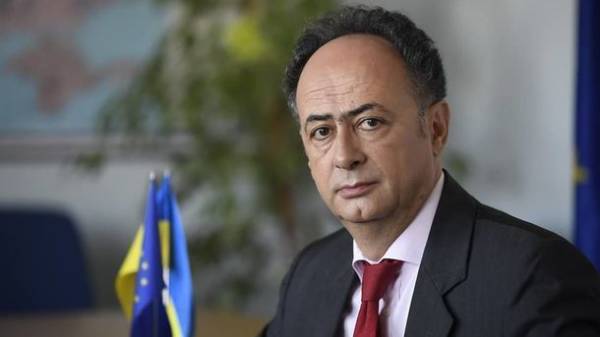 EU Ambassador to Ukraine Hugh Mingarelli considers necessary for auditing the National anti-corruption Bureau of Ukraine conducted by independent professionals chosen according to transparent procedures.
This is stated in the message on the Facebook page of the EU delegation in Ukraine.
"NABOO was doing good work in combating corruption in Ukraine. It is extremely important to ensure that the planned audit of NABOO were carried out by independent professionals that have been elected in accordance with transparent procedures," – he quoted in the message words Mingarelli.
Ambassador ºC Mineral audit @nab_ukr pic.twitter.com/mf2hubTjGL
EU Delegation UA (@EUDelegationUA) March 15, 2017
The Ambassador reminded that the anti-corruption Committee of the Parliament recommended that an independent expert to audit NABOO.
We will remind, on 23 February, the Rada failed to appoint a candidate to the Commission of external control for auditing of NABOO by sending the issue on the revision Committee. To audit the NAB anti-corruption Committee proposed to raise the Deputy inspector General of the U.S. Department of justice Robert Storch, however, some MPs were outraged that this position attracts the American. New candidate British investigator Nigel brown's proposed factions, also did not receive support.
Comments
comments