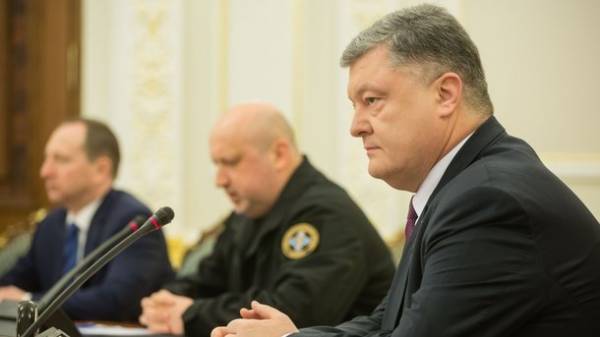 The President of Ukraine Petro Poroshenko said that the Ukrainian side is ready to lift the ban on the movement of goods across the line of demarcation in the East of the country, if the enterprise in the occupied territories of Donbass will be returned to the Ukrainian owners and will be observed the ceasefire.
"We say: bring back enterprise Ukrainian owners, regardless of whether the state is a form of ownership or not. Because state ownership captured. Provide first and second paragraph of the Minsk agreement – a ceasefire and withdrawal of heavy equipment and artillery, and we remove the restrictive measures on the movement of goods across the line of confrontation," he said in an interview with Ukrainian TV channels on Wednesday evening.
He recalled that the seizure of the Ukrainian enterprises has occurred literally in some days, and on Wednesday it was announced the forced change of business owners.
Earlier on Wednesday, March 15, the Council of national security and defense Council (NSDC) of Ukraine adopted a decision on temporary complete cessation of freight traffic from the uncontrolled territories of Donetsk and Lugansk regions, but it is not for humanitarian goods and crossing the demarcation line people.
Comments
comments