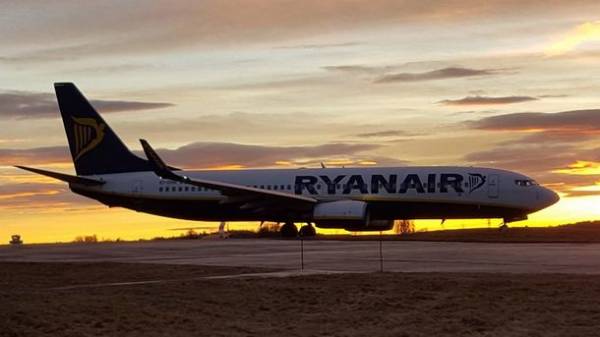 The largest European low-cost airline Ryanair has officially announced the approach of the Ukrainian aviation market. This was stated at a press conference in Kiev commercial Director David O'brien, the correspondent of the site "Today".
From Kiev (Boryspil airport) Ryanair will be flying to Manchester (UK), London (UK), Eindhoven (Netherlands), Stockholm (Sweden).
From Lviv to Berlin (Germany) Memmingen (Germany), Wroclaw (Poland), Warsaw (Poland), Budapest (Hungary), London (UK), Eindhoven (the Netherlands).
As for pricing, it is low-cost promises tickets from 19,99 Euro, and the first flights scheduled for October 30. Selling of tickets starts today.
Ukraine has become the 34th country in the Ryanair network. The company reports that will be able to serve 510 million passengers a year.
Comments
comments