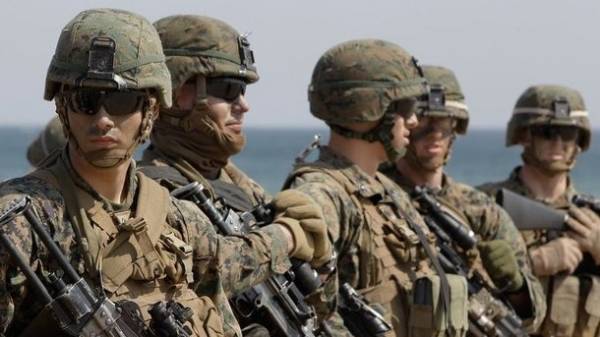 The US Admiral and seven of the officers accused US of corruption, which often took the form of sex parties with prostitutes, the newspaper reported Washington Post, citing documents of the Federal court in San Diego, California.
Are rear Admiral Bruce loveless, who serves in the US Navy intelligence at the Pentagon, as well as several captains of the Navy and Colonel of Marines, retired. The prosecution stated that the officers received bribes from businessman Leonard Glenn Francis from Singapore, who worked on contracts with the Pentagon.
The prosecution alleges that the businessman gave the officers with expensive gifts, trips to resorts and prostitution. Francis had previously pleaded guilty to fraud tens of millions of dollars in business with the U.S. Navy. Among the gifts in the indictment are watches worth 25 thousand dollars, cigars 2 thousand dollars for a box of cognac and 2 thousand per bottle.
In addition, Francis was having "sex parties" for officers from the command ship Blue Ridge of the 7th fleet of the United States, according to the prosecution.
So, during a visit in 2008 to the Philippines five officers of the U.S. Navy participated in the "stage party" with prostitutes and drank all the reserves of expensive champagne in a luxurious hotel for a total sum of 50 thousand dollars. Pay for it the accused businessman.
In addition, in 2007, again in Manila, Francis paid for a riot, in which "sexual acts used historical exhibits" associated with the famous General of the Second world war Douglas MacArthur, said in the indictment. What exhibits were used and how exactly, is not specified.
In exchange for such gifts officers gave Francis top secret information that helped his firm win contracts in the tens of millions of dollars.
Only in this case has been held for 27 accused, under suspicion there was more than 200 people.
Comments
comments