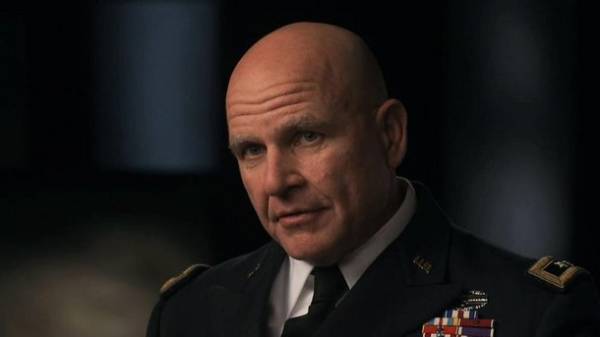 In the Federation Council of Russia expressed concern about the appointment of Herbert McMaster for the post of adviser to the President of the United States Donald trump on national security, reports "Radio freedom".
First Deputy Chairman of the Committee on defense and security of the Federation Council of Russia Franz Klintsevich said that McMaster is "100 percent hawk", which is a threat.
"Defense and intelligence unit of Washington will implement Russophobic policy", – said Klintsevich.
Recall, Donald trump announced the new national security Advisor is Lieutenant-General Herbert McMaster. Trump called him "a man of great talent and vast experience." McMaster 54. He served in Afghanistan, took part in the war in the Persian Gulf, operations in Iraq. General known for his critical attitude of US policy and the role of American leaders during the Vietnam war.
In its previous statements, McMaster noted the insufficient, in his opinion, the international community's response to the Russian annexation of Crimea and the invasion of Moscow in the East of Ukraine.
McMaster emphasized that visionary goal is to "destroy installed post-Cold war security system, the economic and political order in Europe and to replace the order with something more acceptable to Russian interests".
We will remind, the adviser to the President for national security Michael Flynn left his post. Earlier, the Ministry of justice warned the administration to trump that Flynn was misled by the officials of the administration concerning his communications with the Russian Ambassador, and that he is "potentially vulnerable to blackmail by Russia."
Comments
comments