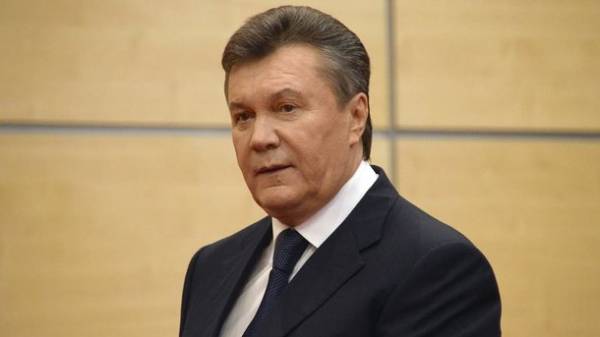 The military Prosecutor's office in these minutes passes in Kiev Pechersk court indictment in the case of high treason, Viktor Yanukovych. This was announced by the Prosecutor of the Chief military Prosecutor's office Ruslan Kravchenko.
"Today, we had a fully completed pre-trial investigation against Yanukovych. Today compiled the indictment. Now I'll file it with the court. In accordance with the pre-trial investigation gathered enough reasonable objective evidence, which, in my opinion, give us the opportunity to prove the guilt of Yanukovych in court. After the indictment is sent to court will be a judicial review of the case," he said.
Kravchenko said that the military Prosecutor's office earlier today tried to give the lawyers of Yanukovych, the indictment and the registry of pre-trial investigation, but in the presence of witnesses refused to accept copies of documents. However, the military Prosecutor's office is recorded.
"It is our duty to give them – they have the right to opt out of receiving copies. Do not want – to receive in court during trial," – he stressed.
We will remind, the Verkhovna Rada endorsed the first reading of the draft law on amendments to the criminal procedure code, which will in a short time to complete its investigation and transmit to the court the case of ex-President Viktor Yanukovych and his supporters.
In introducing the bill, the Prosecutor General of Ukraine Yuriy Lutsenko said that he will allow in March to begin the process of conviction of Viktor Yanukovych on charges of treason.
Note that you can stop the process of conviction Yanukovych will be possible only in the case if he came to the territory of Ukraine will be the condemnation will be full-time.
Comments
comments