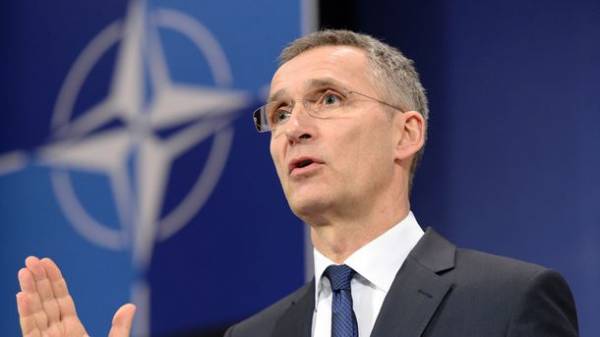 NATO Secretary General Jens Stoltenberg said on Monday that the leadership of the Alliance intends in late may to meet, which will be attended by the leaders of member countries of the Alliance and the heads of the governments of these countries.
"We will have a meeting of the heads of state and government in Brussels in late may. This meeting will be held in conjunction with the meeting of the group of seven in Italy, maybe immediately after, but we can't announce the exact date," he said at a press conference in Brussels.
Stoltenberg said that we are not talking about full-fledged NATO summit, and the event dedicated to the opening of the new building of the headquarters of the organization, and the meeting will be attended by the President of the United States Donald trump and the new French President.
"We will have a working meeting where we will discuss how NATO is adapting to new challenges in the field of security," he said, adding that also on the agenda will be the distribution of expenditure, defense investment, and increase the efficiency of the financial costs of NATO.
According to Stoltenberg, in addition, "in the beginning of April it is planned to hold a meeting of foreign Ministers of NATO" that will be "an important step" in preparation for the meeting of heads of state and government of member countries of the Alliance in may.
The Secretary General added that he and other representatives of the NATO countries next week will travel to Washington for a conference of the international coalition against grouping "Islamic state" (banned in Russia). This conference also will discuss the meeting in may, said Stoltenberg.
Earlier, Secretary of state USA Rex Tillerson said that Washington would continue work on the promotion of their interests in the world with partners and allies, including with NATO.
Comments
comments