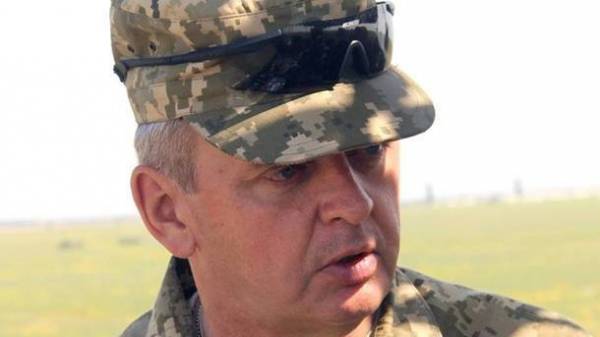 Chief of the General staff of Ukraine Viktor Muzhenko believes that the experience gained in Iraq, helped him and other military in the war in the Donbass. He told about it in interview to the newspaper "Day".
General compared their participation in the fighting in Iraq and Ukraine.
"Iraq did not feel that the war is at your house. It is quite another perception. When the war started in Ukraine, then the blade slashed at me personally. Accordingly, the assessment of the situation was painful. Appeared determination, absolute and undeniable. This experience gave the opportunity to me and other military to adapt more quickly to stress. The tragedy played out on our soil. We had to adapt and make decisions regarding the protection of the country", – said Muzhenko.
He also noted that many Ukrainian military who was in Iraq, took part in the war in the Donbas, where they experience the Iraq war.
"Participation in operations in Iraq has given the opportunity to be professionally and psychologically prepared fighters who at the critical moment came to the defense of the Motherland. It is a fact. This experience was valuable for us," added the chief of staff.
Comments
comments