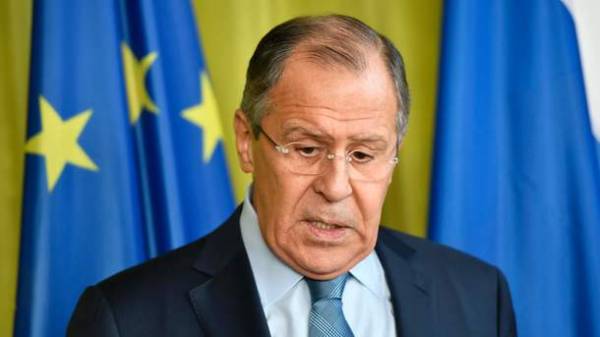 Moscow hopes that Ukrainian authorities will ensure security of "daughters" of Russian banks in Ukraine, said Russian foreign Minister Sergei Lavrov.
"We hope that the procedures that are in accordance with the Ukrainian legislation applicable in this case, will be used without any politicization," Lavrov said.
"Ukrainian law enforcers have the obligation in respect of inadmissibility and inadmissibility of any lynching, any action which violated the laws and undermined the right of ownership, which is protected by Ukrainian laws," – said the Minister of foreign Affairs of the Russian Federation.
As reported yesterday, the activists of the party "national body" began to block the work of "Sberbank of Russia" in Kiev, concreted one of the Bank building blocks.
On March 10, activists blockade of Donbass and urged the Ukrainian authorities and the state to take action in respect of "Sberbank of Russia" in Ukraine, or they will block the work of the Bank throughout Ukraine.
We will remind, as it became known on March 7, the Russian "Sberbank" has agreed to serve customers with unrecognized by the international community and Ukraine "passports" so-called "DNR" and "LNR".
In turn, the Minister of internal Affairs Arsen Avakov criticized the actions of the Russian "Sberbank". He said that after that, the Bank can't work in Ukraine and urged the NBU to impose sanctions.
"The question is how much time the National Bank of Ukraine to impose sanctions in respect of "Sberbank of Russia" operating in Ukraine? Consider the immediate reaction of the NBU. Sberbank of Russia must end its work in Ukraine. Let them enjoy a "financial Paradise" for the laws of self-proclaimed "DNR" and "LNR", – Avakov wrote.
Comments
comments