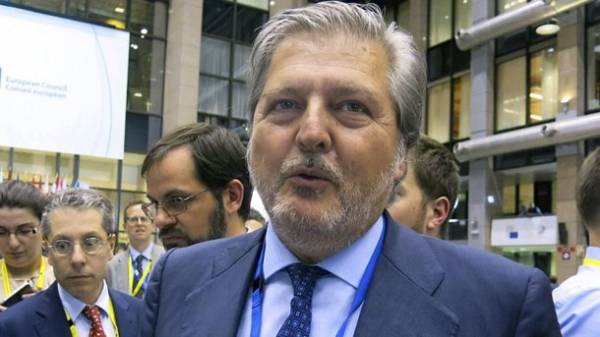 The Spanish government promises to block the referendum on the independence of Catalonia. This was stated by the representative of the government of Spain, iñigo méndez de Vigo, Europa Press reports, reports "Ukrainian truth".
"Every step, starting with the announcement of the referendum before the vote, will be blocked by the government," he said, calling the referendum illegal.
Earlier, the Spanish government blocked the attempts of the regional government of Catalonia to hold a referendum by appealing to the constitutional court.
In December 2016, Spain's constitutional court unanimously approved the request of the government to suspend two resolutions of the Parliament of Catalonia to hold a referendum on independence for the province in 2017.
We will remind, the head of the Catalan government, Carles Putteman said that the referendum on secession of Catalonia from Spain will be held on Sunday 1 October this year.
Comments
comments