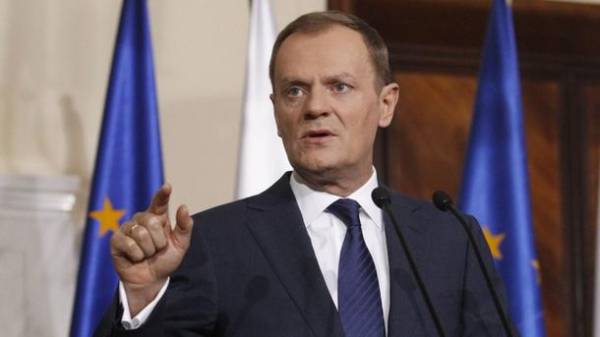 The district Prosecutor of Warsaw called the President of the European Council Donald Tusk on interrogation on the case of cooperation of the former heads of the Department of military counterintelligence of Poland and the Russian FSB. This was reported by press Secretary of the Prosecutor Michal Jacunski, reports Polish TV channel TVN24.
"Donald Tusk called as a witness in the case against the former leaders of the military counter-intelligence Service of Poland, which was accused of collaboration with detour services of another country without the necessary permission of the Prime Minister," said Czekanski.
It is noted that the interrogation Tusk to be held March 15.
In December 2016, it became known that the Prosecutor's office has charged two senior officers of the military counterintelligence service. They were accused of exceeding their powers by the beginning of the cooperation with the service of another state without the consent of the head of the government.
Donald Tusk after his re-election as President of the European Council at the EU summit on 9 March, addressed to the authorities of Poland, opposed his candidacy. "Be careful what bridges you burn, because when they burn, you will never be able to go through them," said Tusk.
Comments
comments