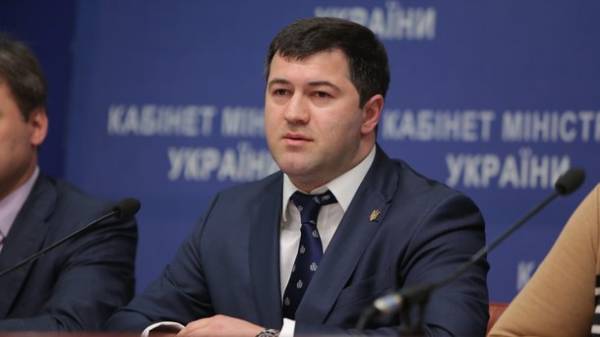 The court of appeal of Kiev left without changes the decision of Solomenskiy district court regarding the measure suspended the head of the SFS Novel Nasirova. A court order for arrest of the official for 60 days with possibility of bail in the amount of 100 million UAH remains in force.
Note that in the court of Appeal this ruling was trying to appeal and Specialized anti-corruption Prosecutor's office (SAP), and protection Nasirov. Lawyers of the official requested to cancel the decision, and the Prosecutor's office acted to increase the bail amount to two billion hryvnia.
He Nasirov suspicions against him are unfounded calls. "All the charges that was charged to me, I find completely baseless and unproven", – said during the meeting Nasirov.
Moreover, the official called his arrest illegal and that which occurred in violation of procedural norms and civil rights. According to Nasirov, he was in favour of full publicity of the trial against him.
We will remind, the Solomensky district court of Kiev on the night of March 7, adopted the decision on the appointment Nasirova of a measure of restraint in form of arrest for 60 days with possibility of bail in the amount of 100 million UAH. Note that the Prosecutor demanded bail in the amount of 2 billion UAH. Thus, the court reduced the amount of the Deposit 20 times.
Roman Nasirov is suspected of abuse of office and embezzlement of public funds in the amount of over UAH 2 bn. The consequence considers that Nasirov, acting in the interests of the Deputy Onishchenko, the "gas business" were arbitrarily granted a number of enterprises the possibility of tax liabilities in installments.
On 3 March the Cabinet Nasirova was removed from the post of Chairman of the SFS, with responsibilities for the head office to the acting Deputy head of the GFS Miroslav Sold.
Comments
comments