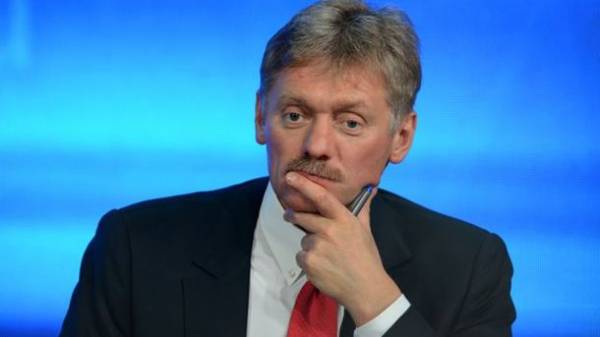 Press Secretary of Russian President Vladimir Putin, Dmitry Peskov, said that since Donald trump became President of the United States, progress in bilateral relations between the two countries has not happened.
He said this in an interview on CNN, the TV channel "112 Ukraine" with reference to AFP.
Peskov stressed that his country is very interested in improving Russian-American relations, and called the lack of dialogue is inexcusable.
"Certainly, we would like to our contacts were more frequent and more meaningful, involved communication," – said Peskov, noting that the long pauses that took place in the bilateral relations of Russia and the United States.
"For countries such as Russia and the United States is inexcusable not to be in dialogue, particularly given the scale of regional and global challenges we face", – said the press Secretary of the President of the Russian Federation.
We will remind, the White house has denied the preparation of the meeting, trump and Putin.
Earlier it was reported that the President of Ukraine Petro Poroshenko held a telephone conversation with President of the United States of America Donald trump. The meeting between the two leaders is still under discussion.
Comments
comments