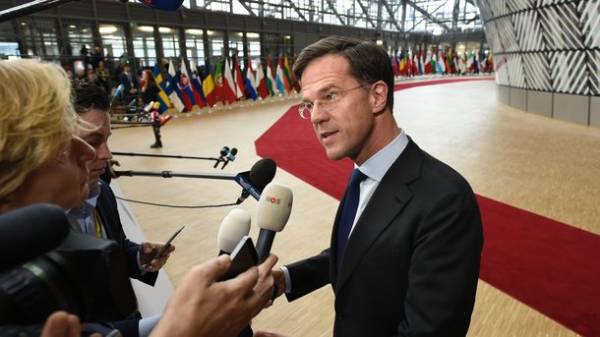 Dutch Prime Minister mark Rutte has refused to apologize on behalf of the government for refusing to admit into the country the aircraft with the Minister of foreign Affairs of Turkey Mevlut Cavusoglu, reports AFP.
"There can be no question of apology, they should apologize for what they did yesterday," said Rutte.
Regarding the Turkish Minister for family Affairs, Rutte explained that the Dutch government "would like to hold it at a distance." "This led to chaos and the pictures that we saw yesterday in the centre of Rotterdam," he said.
The Turkish foreign Minister was planning to attend Saturday rally in Rotterdam in order to inform Turkish citizens about the constitutional amendments submitted to referendum on 16 April in Turkey, but his plane was not allowed into the country.
To get to the Netherlands by land transport to speak at the rally tried also Minister of family Affairs of Turkey Fatma Betul saillant Kaya, however, the employees of the Dutch interior Ministry has blocked the road to the car of the Minister, and then government declared her an "undesirable alien" and was escorted out of the country. In Rotterdam, there have been protests at the building of the Turkish Consulate, which turned into a riot. As a result of which police detained 12 people. They protested against the refusal of the Netherlands authorities to allow entry into the country Mevlut Cavusoglu.
President Recep Tayyip Erdogan has threatened to retaliate. The Turkish foreign Ministry announced unwanted return to the country of the Ambassador of the Netherlands after the holidays.
Comments
comments