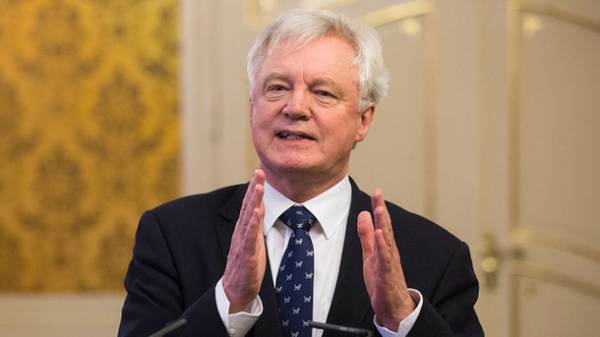 UK leaves the European Union (EU) in March 2019.
This was in the air force, said the Minister for Brexit David Davis, writes TASS.
"This will happen in March 2019," he said.
"The decision to withdraw from the EU was accepted by the British people in a referendum in June last year. And it has to happen," added Davis.
He stressed that the government will implement Brexit "as much as possible on favorable terms."
On the eve of the media reported that the Prime Minister of the Kingdom Theresa may can officially start the procedure for the withdrawal of Britain from the EU on 14 March.
23 June 2016 held a referendum on the British exit from the European Union. For withdrawal from the EU voted 52 per cent of Britons – 17 million 410 thousand 742.
Comments
comments