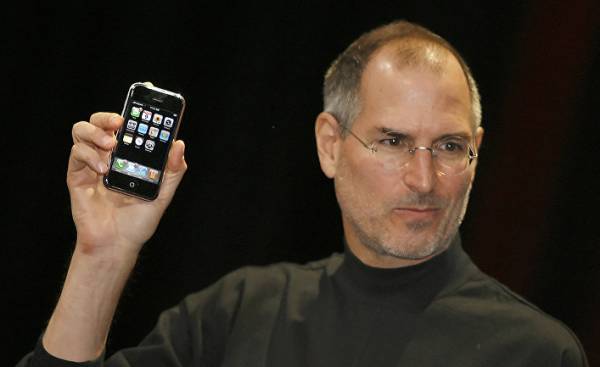 One day in the 1970-ies in one of the streets in Bangladesh sat a girl, she was surrounded by beggars. It's an honor, if you have something to give, so it was explained to her parents. And on Fridays she and her three older sisters landed in front of parent's house and handed a bowl of rice to the poor who came asking for food, and instead do not can give nothing else but gratitude.
Shahnaz (Shahnaz) heard familiar women told how they should live. Her own mother sent her daughters to Catholic school, they were allowed to learn to dance and to ride a Bicycle — an incredible lesson for other Muslim girls. Her family was among the lucky ones. They belonged to the middle class, and the parents never allowed her daughters to forget about it. None of the grandmothers Darrin Shahnaz (Shahnaz Durreen) education is not received, both got married at 11 years of age. But their granddaughter was destined to become the first woman from Bangladesh to wall street.
The dream of wealth
One day in 1980-ies in the audience in Bergen was a young man surrounded by ambitious classmates. They listened to a report called "How to become rich".
The organizer of the event was the Business the Commission by the Trading Institute (Handelshøyskolen) in Bergen. The Commission was headed by this young man. Per L. Saxegaard (Per L. Saxegaard) was responsible for contacts between students and business representatives. The hall was crowded to overflowing — some had to stand, propping up the wall.
The government of Villata (Bark Willoch (Kåre Willoch) — Prime Minister of Norway 1981-1986 — approx. ed.) have reduced regulation in the economy. Norway at full speed entered in the "era of the yuppies". Saxegaard, who was the leader of the Association of graduates of the schools in Oslo before he moved to Bergen, it was easy to imagine what happiness is.
"Many thought that the richer you become, the happier you will be. And many are concerned about that, going out into the world to succeed," he recalls.
From Bangladesh to wall street
Few foresaw that the girl with the bowl of rice and a guy in the audience will have a lot in common. But in the late 1980s and Shahnaz, and Saxegaard both worked in the financial sector. After the father worked for several years in a Bank in the Philippines, where Shahnaz went to an American school, she managed to persuade parents to allow her to study in the United States. At the age of 17 she began to study at Smith College, where there were only female students. There she learned something new:
"I didn't need to fight to have my opinion heard. I felt that I was heard and that my opinion is respected," she says today.
In 1989, after the graduation she got a job at investment Bank Morgan Stanley.
In the same year in the Norwegian book "Green capitalism," written by John Elkington (John Elkington). British writer and businessman — the one who raised the issue about the social responsibility of business. This is often called "corporate social responsibility" (corporate social responsibility, CSR). In a nutshell, we are here talking about the contribution to the companies in the world should be made to make the world a better place.
Today, almost 30 years later, the topic is more relevant than ever.
Business on the right track?
When world leaders podrachivat leg in the fight against climate change, when more than 65 million people have become refugees, when Donald trump brings his country out of the Paris agreements and is reviewing health care reform and international treaties can a business help the world to get on the right track?
Many people think that can.
After the us President imposed its controversial ban on entry to USA in January, the leaders of such companies as Apple, Facebook, Netflix, Google and Tesla, made a strong protest. These global companies more influence on the lives of many hundreds of millions of people. The economic situation of many of them is comparable with the economic situation of rich countries. The market value of Apple higher than the GDP of the Netherlands.
A large company is criticized for behavior not really rhyme with participation in society, in particular, that they pay the minimum tax in the countries where they work. To get these giants contribute to the fight against climate change and for resolving social problems is not just a nice bonus.
It becomes more and more like a necessity.
As a balm for wounds
Walmart, which in the US, about 4,600 stores are not famous for high salaries or good working conditions. But now the trading network is making a big bet on renewable energy. She recently announced that by 2030 will reduce emissions from its network suppliers in a billion tons of greenhouse gases. It's the same as if a year off the road would disappear more than 200 million vehicles.
For John Elkington's just a balm for the wounds. Perhaps the most positive, he says, that as the trading network spread below, reaching the suppliers of Walmart.
"I talked about this with the leaders of Dupont and 3M (a major U.S. company — approx. ed.). And both said the same thing: it's One thing when you come to power and demand that you did something. Then you can go for years doing advocacy and lobbying against it. But if your biggest buyer is to demand that you change, then you have to take them. Well, maybe not in one day, but almost," says Elkington.
Together with other major companies, Walmart has stated that they will not follow antiecological policies trump and will adhere to its own environmental goals.
Evergreen optimist
When John Elkington came to Norway in 1988, Dagens Næringsliv wrote that "the 1990s will become the decade of green, where the success or failure of enterprises will be determined by the state of the environment and environmental protection".
Today Elkington acknowledges that the issue of the environment in the 1990-ies did not play such a dominant role as he had hoped.
"But I'm an optimist. I think there are times when you can see new relationships between things, and right now I feel more optimistic given Brakcet and trump and other than I had the last eight or nine years," he says.
Carolina Ditlev-Simonsen (Caroline Ditlev-Simonsen) from Handelshøyskolen BI has a doctorate in the area of corporate social responsibility. Today such questions are of interest for much more businesses, she says.
They have certain advantages compared with the politicians who are elected for four years.
"As the representatives of the authorities such a short horizon, and this is a problem long-term, the current political system is a big change not supported," says Ditlev-Simonsen.
Signatures on dirt
When Darrin Shahnaz worked at Morgan Stanley, she loved how relaxed her dressed colleagues took power, and the millions with whom he dealt. Contrast with Smichowski College was great. Two years later, she asked to meet with the head of Department on work with staff who were a bit shocked when a young employee told him about his plans: she wants to return home to Bangladesh.
After ten years spent away from home, Shahnaz returned home. With her came her future husband and experience on wall street. In Bangladesh, she saw how behind the banks, and thought can do to improve the situation.
And came across the Grameen Bank. Financial institution, the microlender founded by Muhammad Yunus, who later won the Nobel prize, provided, in particular, small loans to the poor. And Shahnaz got the job. She was sent to work in the field, away from office suits and computers, where she often sat with a stick in the mud, to teach women who were illiterate, as to subscribe his own name.
Darrin Shahnaz found your way
She returned to the United States, received a master's degree and have organized an online marketplace for goods from developing countries. To find investments in this area was difficult, and it inspired her in 2009 to access Impact Investment Exchange (IIX), "social exchange", which provides advice and capital to companies in countries where everything is not always readily available.
Unlike traditional aid, such investments can be quickly to obtain, says Shahnaz. And it is expected that those who receive investment will return more than just gratitude.
— No matter what social issue you're trying to solve — whether it is access to clean water or sustainable agriculture — private companies and individuals invest in firms and contractors, expecting to receive economic benefits, she says. This model gives both sides a sense of responsibility.
Business for Peace
In Norway, Per L. Saxegaard achieved his dreams of wealth. He immersed himself in the financial sector, worked very hard, became an Advisor, took part in the creation of the Norden Realkapital and Norden Investment Banking, was CEO, received the office at Aker Brygge.
Personal life fared worse. He had a wife and children, but we cannot say that they were for him the main.
"If the money is too you begin to take, then you can develop tunnel vision. Some of the money becomes almost addicted," says Saxegaard.
The link between money and happiness were not as strong as he thought.
"For me, it meant a failed marriage and some of the tasks which I started more deeply to think about it," he says.
But Saxegaard firmly believed that capitalism can bring a lot of good, if only to use it properly. How to motivate people in business in order to create value, to think a little wider?
In 2007 he founded the Fund for Peace Business. The main idea was to focus on the relationship between society and business. The result was an annual award given to businesses that excelled in proposing solutions that contribute to the improvement of society.
It was partly inspired by the rapid development of technology and the opportunities that it gives a modern economy. Subsequently Saxegaard realized that the award was focused on ecology, it was almost inevitable. ("If we destroy the environment, then everything else loses meaning.")
"It is important to say that the goal is not to find in business some of the saints, but to emphasize the contribution of those who points the way," he says.
Philanthropy is outdated
When a business beats his chest and shouts "Wednesday!" and "Ethics!", becoming a skeptic is easy. Anyone ever stayed in a hotel, know that there are more environmentally friendly industry when it comes to hang a sign in which guests are encouraged to reduce their pressure on the climate (and the hotel charges for Laundry), hanging the towel on a hook to use it again. And when the trading network post large posters with promises to donate the crown, if you want to track it in social networks, you may not give the impression that social responsibility is really big.
So: how to distinguish the enterprises, interested in the life of society, from those who just want to bask in the glow of the good purposes?
According to Caroline Ditlev-Simonsen, is not so difficult. The Professor thinks that the "surface" of the enterprise seen. And the old slogan "we give money for a good purpose" is still outdated.
"Pure philanthropy is not the means to take responsibility to society," she says.
Instead of having to write to ease the soul a check for some good purpose, social responsibility must become part of the everyday work, says Ditlev-Simonsen.
"It justifies itself in different ways. Take, for example, IKEA. I'm not saying that everything they do is right. But they help their suppliers to grow cotton better and more environmentally friendly way, such as using less fertilizers and plant protection means. Cleaner production involves reducing production costs and greater profitability for farmers," she continues.
Hotel chains can reduce food waste, reducing the size of plates, so did the hotel chain Choice. And in General: businesses and companies can do more to more economical energy use, while the company engaged in the manufacture of clothing, can ensure that working conditions in countries with low production costs are better.
Revelatory reports
More and more companies include corporate social responsibility in their plans. How consciously this is done can be seen in their social reports, says Ditlev-Simonsen, who studied these reports a lot.
"Sometimes they write what they want to help save the environment and they care about sustainable development. And it happens that the businesses that too many people write about this often, actually did little. Only when they specifically formulate the problem and set a specific goal, for example, in terms of reducing CO₂ emissions or reduce the amount of waste, something begins to happen. Pay attention to the daily work of enterprises, and enterprises should understand how their company impacts on society.
Legal organization Strømmestiftelsen works directly with business representatives. Earlier this year she organized a conference on responsible business, which, in particular, was attended by John Elkington.
"If you're working with large businesses, it is important to be quick on your feet and innovative," says Secretary General Tina Sedan (Tina Sødal).
She also saw how companies are changing their approaches.
— It used to be that the company allocated to us for 30,000 CZK. Now there are some. The companies say that if they want to do well, they have really serious about social responsibility.
Why?
— In particular, to show customers that they have a holistic approach, and in order to attract a decent workforce. Today 25-year-old is more concerned about social responsibility. They are globalized differently than I and my generation. I am 45 years old and many people my age and older don't always know what to think about such things, says Sedan.
The company Stormberg survived the storm
Businesses that want to improve their climate reports to obtain environmental certifications, to solve the problem of waste, healthy chains when you create value and solve other complex problems, can get help from a Norwegian company CO2focus.
The company offers assistance in preparation of reports and gives advice by which the company can become better. Today, the number of their clients are approximately 250 large and small companies in Norway, according to the employee Pera Otto Larsen (Per Otto Larsen), and he says demand is growing.
"People realized that if you want to remain competitive in 10-20-30 years, it is necessary to treat the problem seriously. Just look at the American businesses that are slow to return to coal, they don't change their priorities just because of the fact that the power came somewhat unpredictable President," says Larsen.
But the political position can be costly. When the company Stormberg during the migration crisis in 2015, donated the profits of one day 200 000 SEK to the Red Cross to work with the Syrian refugees, in social media, it began actively to criticize.
Shortly thereafter, the manufacturer of tourist equipment, known for his active public position, set a goal: hire one refugee in each of its 50 stores.
"It caused even more noise. Started a boycott. People began to burn the jacket and other clothing Stormberg. We began to receive threats, and the police security service is Norway, we have identified the person to whom we could appeal. The impression was quite strong," says the founder of the Stormberg Steinar Th. Olsen (Steinar J. Olsen).
He would like to see more businesses become active, although, they may have to part with a familiar comfort.
"There may be a lot of beautiful words, festive speeches, and initiatives that all agree. For us it was important to move from words to deeds. We must have the courage to carry out what you believe in. Does not always work equally well, but we try," he says.
FACTS: AWARD THE OSLO BUSINESS FOR PEACE AWARD
Peace prize in the business.
Awarded by the Business for Peace Foundation, founded by L. Feather Saxegaard in 2007.
Vision: to be a sign of the highest recognition, which can only obtain industrial leader in the global plan.
The Committee on awards consists of five former winners of the Nobel peace prize and the Nobel prize in Economics. The UN and the world's largest economic organization, the international chamber of Commerce (International Chamber of Commerce) are global partners and nominate candidates through their organization.
Is awarded to business leaders who have distinguished themselves in what the Fund calls for significant business achievements. This means that their behavior and activities within the business contribute to sustainable create value and improve society.
The award some of the winners have been criticized, for example, when the prize was the controversial head of the company Virgin, Richard Branson (Richard Branson).
This year's winners in addition to Darrin Shahnaz steel:
Elon Musk, founder of Tesla, got the award for his work focusing on the development of sustainable energy solutions and transport methods.
Harley Seyedin (Harley Seyedin), an American of Iranian origin, the Creator of multinational companies in the field of electric and low carbon infrastructure.
Murad al-Katib, a canadian, who received the award for his entrepreneurial activities in sustainable agriculture and the contribution to the supply of millions of Syrian refugees with food.
Source: Business for Peace
Forward and backward
Of course, in PR there are problems much worse than comments in Facebook criticism of assistance to refugees. In April the attention of the Norwegians was confined to United Airlines after the airport police rudely threw the doctor from the flight company, which created too many passengers. What followed has already become commonplace: video in social media, crisis PR, regret from the company.
Fears for his reputation can motivate the business community to participate more actively in society. John Elkington thinks also that more and more companies will be more attention to the problem of climate change and understand that you should bet on the environment. He says that the world is on the verge of drastic change — a new technology of recharging, self-driving cars, Internet of things, synthetic biology, and for all of these are different companies. And if we can get them on your side, this will have an enormous effect.
"I always thought that the progress, when it happens, and continues. In fact, we often take a step back before a leap forward. Now it seems to me that in some critical areas we retreat, and it worries me. But I believe — and here I am again optimistic that in the next 10-15 years we will have the opportunity to implement systematic changes that will surpass all expectations," says Elkington.
Winner
In may of this year, the Oslo city Hall decorated on the occasion of the ceremony awarding prizes. The main hall was crowded with festively dressed guests, many in strict business suits. Before them appeared the head of the city government Johansen Raymond (Raymond Johansen) in a suit that was a little high and its not the most perfect English began to talk about how interlinked the environment and society, from climate change to migration.
"Problems cannot be solved only by authorities," he said.
Summit Oslo Business for Peace was held in the 11th time. The Committee on awards is composed of Nobel laureates, but it also supported the municipality of Oslo, the Norwegian foreign Ministry, the Organization of Norwegian entrepreneurs, the Central Association of trade unions of Norway and Finans Norge. Among the international partners of the United Nations.
Saxegaard went on stage after Johansen and began to talk about the problems associated with what he calls the "three powerful forces on Earth": climate change, globalization and technology
And then moved on to the awards ceremony.
The first of the four winners stood out from the crowd. It was not a suit or fancy dress. She was dressed in a Sari — an outfit from their homeland. Today it operates in more than 20 countries. Owing to the exchange, and she founded the Fund is going to help until 2020, 100 million people.
The uttering of her name, the audience started applauding, and the stage, smiling broadly, climbed Darrin Shahnaz.
Comments
comments