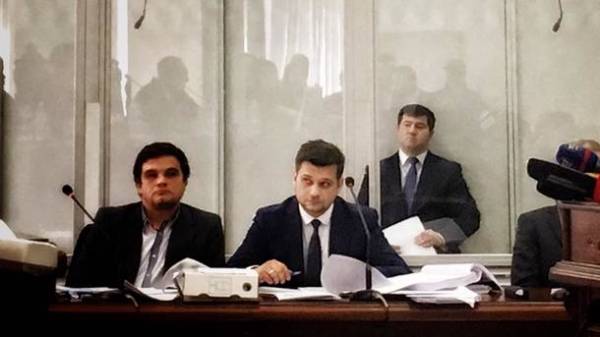 Protection suspended SFS head of the Roman Nasirov in the court of Appeal in favor of the abolition of the decision of Solomenskiy district court of Kyiv, which Nasirov was arrested for 60 days with possibility of bail in the amount of UAH 100 million. Nasirov also advocates asking the court to verify the validity of charges against him of suspicion. The lawyers insist that the officer in custody is illegal, and against him the suspicions are unfounded.
"Nothing of the action that my client did not have a crime," said one of the lawyers Nasirov Alexander Miroshnik.
The lawyer stressed the position of the defence, during the presentation of suspected Nasirov was in a state of drug-induced sleep in the hospital "Feofaniya", and detective NABOO, despite the objections of doctors, went in to his room and read a fragmented suspicion.
"All the charges that was charged to me, I find completely baseless and unproven", – said during the meeting Nasirov.
Moreover, the official called his arrest illegal and that which occurred in violation of procedural norms and civil rights.
Moreover, according to counsel, amount of bail, which the court of Appeal requires the Prosecutor's office – two billion hryvnia – is "manifestly unreasonable" to Nasirov. Protection of official claims that to run away from Ukraine he does not intend to – he has family here and established social connections.
Meanwhile, under the building of Appellate court in Kiev gathered several hundred activists.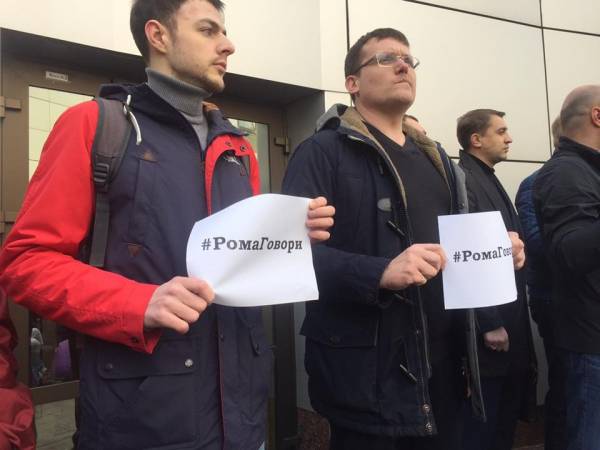 Under the building of Appellate court of Kiev activists gathered. Photo: Facebook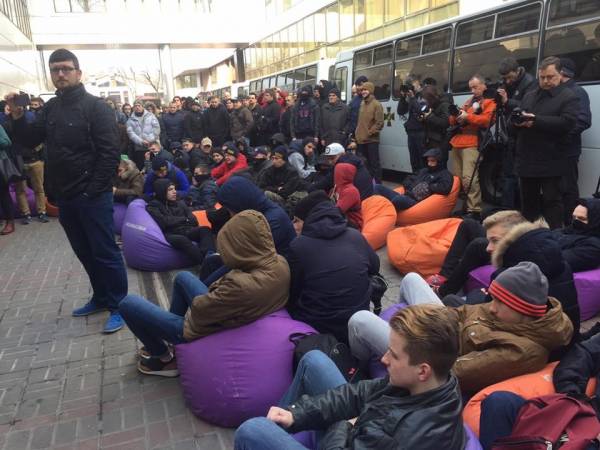 The courthouse is located about 200 activists. Photo: Facebook
We will remind, Appellate court of Kiev held a meeting on the complaint of lawyers suspended SFS head of the Roman Nasirov. Protection officer intends to challenge the Solomensky court elected a measure of restraint in form of detention for a period of 60 days with possibility of bail in the amount of UAH 100 million. However, to appeal the decision, we intend not only lawyers Nasirov. So, a Specialized anti-corruption Prosecutor's office (SAP) also appealed to the elected official measure. The Prosecutor's office asked the Appellate court to set bail, which will be proportional to the incurred losses – 2 billion hryvnia.
Roman Nasirov is suspected of abuse of office and embezzlement of public funds in the amount of over UAH 2 bn. The consequence considers that Nasirov, acting in the interests of the Deputy Onishchenko, the "gas business" were arbitrarily granted a number of enterprises the possibility of tax liabilities in installments.
On 3 March the Cabinet Nasirova was removed from the post of Chairman of the SFS, with responsibilities for the head office to the acting Deputy head of the GFS Miroslav Sold.
Comments
comments