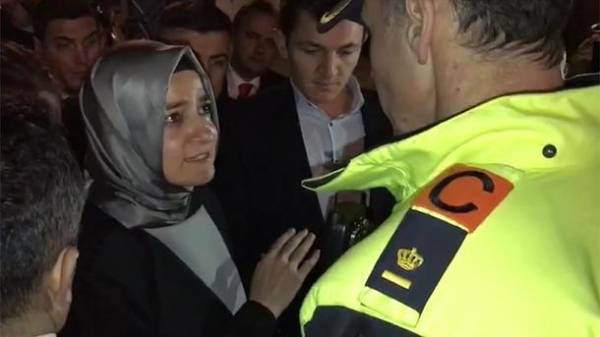 The Minister for family and social policy of Turkey Fatma Betul saillant Kaya, which the Dutch authorities have expelled from the country, departed from the German Cologne to Istanbul, Anadolu Agency reports.
Dutch authorities announced Kaya, who was going to speak at the rally in support of Turkish referendum, "undesirable alien". The police escorted the Turkish Minister to the border with Germany.
The Minister sat on a private plane allocated to the Minister of youth and sports of Turkey Akito Chagatai Kaligo, who participated in several events in Germany.
Kaya was going from Germany to go on a visit to the Netherlands by land transport after the Dutch authorities banned the planting of the country's aircraft by Turkish foreign Minister Mevlut Cavusoglu also going to speak at the rally. Kaya went to Rotterdam despite the fact that in the Netherlands the planned events with her participation were by that time repealed.
Employees of the interior Ministry of the Netherlands had blocked the road to the car of the Minister at the residence of the Consulate General of Turkey in Rotterdam. Travel was also banned Turkish journalists who intended to cover the trip to Kaya in the Netherlands.
The Supreme electoral Council of Turkey has appointed on April 16, the date of the referendum on a package of amendments to the Constitution of Turkey, which change the form of government from a parliamentary to a presidential one. Constitutional changes in the transition to a presidential system was approved by the Turkish Parliament and signed by President Tayyip Erdogan.
Comments
comments