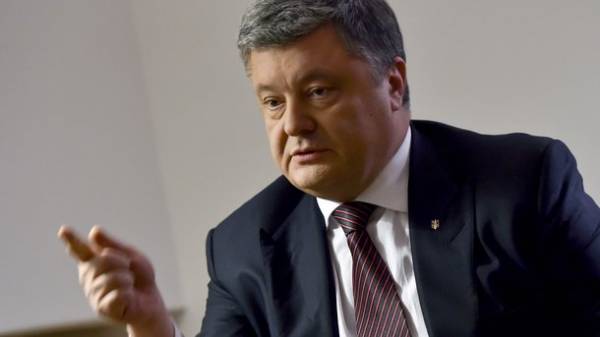 President Petro Poroshenko invited to a meeting at AP the mayor of Lviv Andriy Sadovy to talk about the blockade ORDO. This Garden has told in conversation with the correspondent of "Ukrainian truth".
"This morning I spoke with Avakov. When we were Avakov, the Minister said that the President knows about our meeting and invited me for tea. It was a spontaneous invitation," said the Garden.
He added that the meeting with Poroshenko took place in the presence of the Minister of internal Affairs. "We have long talked on different topics, the conversation was very difficult. My first question was about our soldiers, the volunteers who are in captivity, how to release them. The President gave his understanding of how he sees this complex process. My position is simple – if you need to change for our children 100-200-300-400-500-600, it is necessary to change! It is necessary to release of all Ukrainians who were in trouble. The President expressed his vision," said Garden.
In addition, the meeting discussed about the blockade of the occupied Donetsk and Luhansk regions. "Sounding names Semenchenko, Sobolev Shepherd, he argued, what and how to do it. I have my own understanding about this. The conversation was very heavy, Avakov listened to," added Garden.
We will remind, on January 23, the adviser head of the SBU Yury tandit said that in captivity of militants of the so-called "DNR" and "LNR" is 110 Ukrainians. The head of the security Service of Ukraine Vasyl Hrytsak said on 22 December 2016, that the number of missing in the Donbas is 492 people.
26 Dec 2016 veterans dobrobatov announced the beginning of the blockade of the so-called "LDNR", demanding the release of the hostages. In this regard, Ukraine has ceased to receive coal and other goods from the occupied territories.
Since then, the blockade is constantly expanding. In January, it was blocked two railway lines in the Luhansk region. In early February, the participants of the blockade blocked the railway crossing near Bachmuth Donetsk region, at the end of the month, they opened the first redoubt on the Mariupol direction.
March 2, at the headquarters of the rally said that the transition to the next stage – the blocking of roads.
March 4 representatives of the trade blockade of Donbass opened a new post in the city of Konotop. They stated that the plan before the end of the month to block all eight major rail border crossings, which conducted trade with Russia.
On 7 March Prime Minister of Ukraine Volodymyr Groysman said that due to blockade of the occupied territories of Donbass monthly Ukraine loses up to 4 billion UAH.
Comments
comments