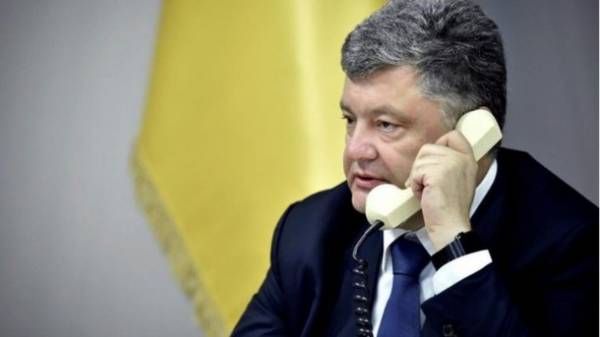 From the beginning of 2017, the President of Ukraine Petro Poroshenko and President of Russia Vladimir Putin held two telephone conversation regarding the escalation of hostilities in the area of Avdeevka of Donetsk region, and liberation of Ukrainians from captivity, and Russian prisons. This was stated by Deputy head of the presidential administration of Ukraine Konstantin Eliseev, reports Hromadske.
"Then was the peak of the crisis in the town, and a phone call was associated with the order to cease fire and allow to restore vital infrastructure in the area," – said Elisha.
According to him, the negotiations were coordinated with other members of the "Normandy format" of France and Germany.
"On political prisoners, the President called particular all the famous names, in order to once again draw attention to the importance of the issue that this question is on control at the President, and we will never forget" – said the Deputy head of AP.
He added that the negotiations for the release of political prisoners continues, but the details and names are still not disclosed, since such a process "love peace".
Earlier, the Yeliseyev also said that for Ukraine it is crucial that the US President Donald trump met first with the head of the Ukrainian state, and only then with the President of Russia.
Comments
comments