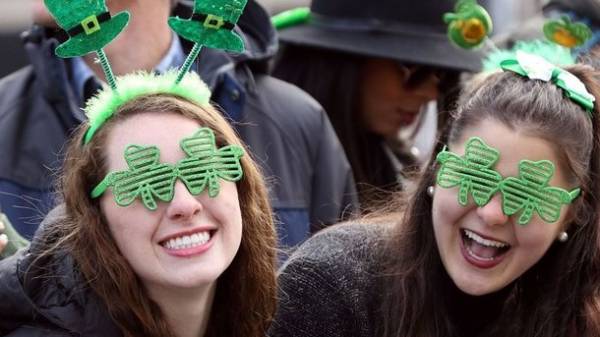 The Russian Orthodox Church (ROC) will be celebrating St. Patrick's day, which is a public holiday in Ireland.
About this informed the head of the Synodal Department for Church and society and the media Vladimir Legoyda.
"In total in a calendar included the names of more than a dozen saints who labored in Western countries, including Saint Patrick, enlightener of Ireland, better known among the faithful of our country as St. Patrick," — said Legoyda.
This decision was taken at the meeting of the Holy Synod on 9 March.
According to the representative of the Russian Orthodox Church, the list was formed based on okitaomote European Orthodox saints in foreign dioceses. The Synod took into account "the perfection of their confession of the Orthodox faith, the circumstances under which the glorification and the lack of mention of the name of the Saint in the polemical writings against the Eastern Church and the Eastern rite".
In the Russian Orthodox Church explained that due to the difference of calendars to celebrate St. Patrick's Day in Russia will not be March 17 and 30th.
St. Patrick's day is a public holiday in Ireland, Northern Ireland, on the island of Montserrat and the canadian province of Newfoundland and Labrador. It is also widely celebrated by the Irish Diaspora around the world, especially in the UK, Canada, USA, Argentina, Australia and New Zealand.
Comments
comments