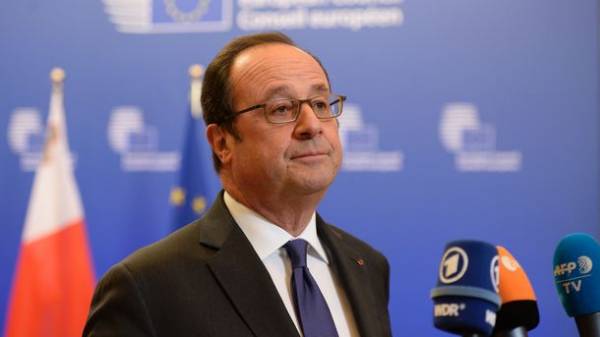 The Prime Minister of Poland Beata Szydlo has accused the President of France in an attempt of political blackmail on the European summit in Brussels. In his speech at the closing session of the summit, she said that threats Francois Hollande to stop the payment of subsidies to Poland, are unacceptable, the TV channel "112 Ukraine" with reference to the BBC.
Earlier, the Polish delegation tried unsuccessfully to prevent the approval of Donald Tusk as President of the European Council. Poland has not signed the final communiqué of the summit. This led to a confrontation at the dinner table on Thursday evening, March 9. Francois Hollande said that Western countries are helping to pay for the development process in Poland.
"If someone says you're bad and money you will not – we cannot make such statements," – said Beata Szydlo at a press conference.
Another point of contention is the concept of "Europe of different speeds", which doesn't support Poland. It is supported by France, Germany and Italy.
It is reported that in 2015 Poland received from the European Union 13.4 billion euros of subsidies.
We will remind, Poland has opposed the re-election of Donald Tusk to head the European Council. On the eve of the Polish Prime Minister Beata Szydlo has written to heads of States and governments of 27 EU countries, a letter which stated that the Tusk, being at the head of the European Council, "flagrantly violated" the principles of political neutrality and interfered in the internal Affairs of Poland. The criticism of him stems from the fact that Tusk is actually expressed support for the introduction of the Brussels sanctions against Warsaw in connection with the sounding in its address charges of failure to comply with "the rule of law and democracy standards".
Comments
comments