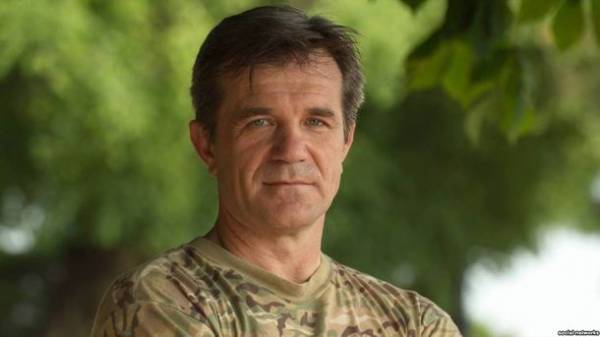 Resonant capture and red tape with the election of a preventive measure in the case of the former head of the SFS of the Roman Nasirov is illustrative in nature and the goal was to show the public that the government started a decisive struggle against corruption. At the same time, any attempt through the court to lower business on brakes certainly will cause people's anger and can become a point of no return for the current government.
This was stated by the head of the organization of ATO participants "Justice" Taras Kostaschuk, commenting on the position of veterans of the fighting in the Donbass effective ways of dealing with abuse of officials, writes Censor.NO.
"Nasirov demonstration were detained and arrested in order for people to calm down, to relieve tension in the society and the show – see, we are doing something. But, most likely, no one will go to jail, and the case will be disorganized in corrupt courts, as we saw earlier. In this case, the case Nasirov will become a point of no return for the government when the people demand the trial of not officials, and an immediate massacre of corruption," he stressed.
According to Taras, Kostenchuk, detention officials, which is accompanied by live broadcasts and rhetoric in practice over many years of judicial proceedings, because there is no political will of the Ukrainian leadership to fight corruption, as well as legislation that allows officials using corrupt courts to avoid punishment.
"While in Ukraine at the legislative level will not be a presumption of guilt for civil servants and judges, which will include, in the case when they can't explain where they got the estate, Mercedes and multimillion accounts – so they automatically become guilty of corruption and judges receive life imprisonment with confiscation of property. This is the only thing that can really fight corruption in this country," said Kostenuk.
Comments
comments