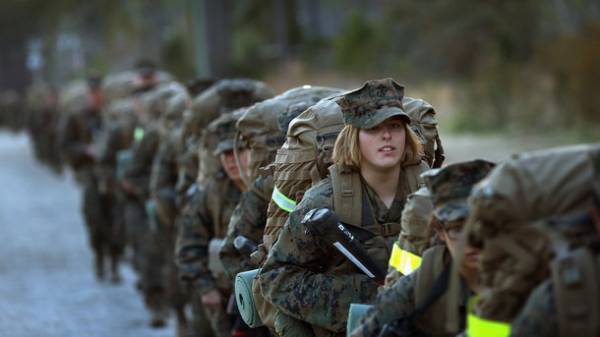 The marine corps, the United States creates a working group to search for the authors of the leaked photos, Nude women Marines. About it journalists were reported by the commander of this kind of troops Robert Neller.
The General said, the investigation will take his assistant. Neller called the incident disgusting and added that because of the scandal he was forced to change plans and instead of visiting Marines base in Norway preparing for the hearings in Congress.
The commander also explained that as a result of the incident suffered by about 10 women. How many Marines participated in the dissemination of the images, he said.
In turn, the Pentagon chief James Mattis promised to conduct a full investigation into the incident and stressed that the publication of photos of naked colleagues, the us military has been guilty of "flagrant violation of fundamental values".
Earlier it was reported that the Pentagon verifies the information on the publication of the U.S. army in Facebook photos of naked girls from the us marine Corps. The images were posted on the page "Rallied the Marines" (Marines United). Members of this group are men serving or who have served in the marine Corps and corpsmen of the U.S. Navy, and soldiers of the Royal Marines of great Britain.
Comments
comments