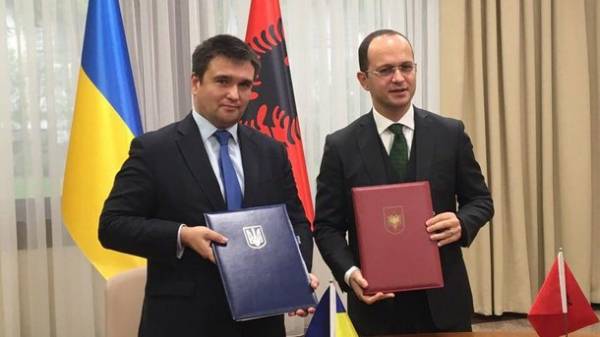 From 1 April 2017 shall enter into force the agreement between the Cabinet of Ministers of Ukraine and the Council of Ministers of the Republic of Albania on mutual abolition of visa requirements. This was announced by the Consul General of Ukraine in Munich Vadim Kostyuk.
In accordance with the provisions of the agreement stipulates that citizens of Ukraine and citizens of Albania, which are valid travel documents (passports, certificates of identity) can enter, leave, transit and stay without visas on the territory of the other contractual party within the period not exceeding 90 days within 180.
Agreement on mutual abolition of visa requirements was signed on November 4, 2016 during his visit in Tirana, the foreign Minister of Ukraine Pavlo Klimkin.
Comments
comments