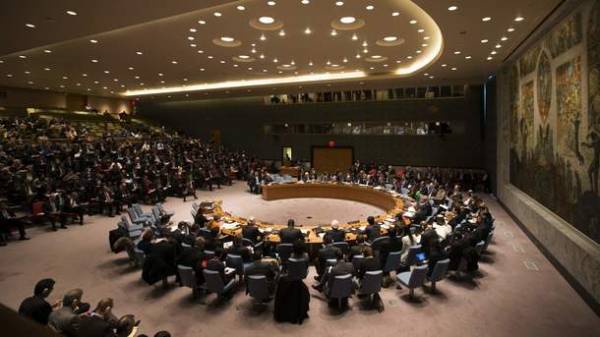 Russia on Tuesday has used its veto in the UN security Council blocking a resolution on sanctions against Syria.
The document was supported by nine members of the UN security Council. Three voted against, including Russia, and three abstained.
In the Russian mission to the UN has previously noted that "in the form in which the text is presented to the security Council, Russia to support it can't."
In the draft resolution, the United States, France and Britain condemn the incidents of chemical weapons use by the armed forces of Syria and call for sanctions against individuals and companies that, in their opinion, are related to attacks with chemical weapons.
Proposed sanctions include, first of all, the freezing of funds, other financial assets and economic resources; prevent the entry or transit of individuals sanctioned through the territory of States members of the United Nations; a ban on the direct or indirect supply, sale or transfer to the Syrian authorities chlorine or items specified in the lists of the Convention on chemical weapons, and all weapons, all helicopters and related materiel.
For the purposes of monitoring and further updating of such a sanctions mechanism, the sponsors want to establish a sanctions Committee of the UN security Council, with a supporting group of experts.
The initial sanctions list, prepared by them, includes 11 representatives of the military leadership of Syria and 10 specialized institutions.
A number of countries accused the Syrian military to use chemical weapons in the fighting in Syria. In Damascus such accusations are strongly rejected.
Earlier edition of Foreign Policy wrote that Washington prepares for a confrontation with Moscow in the UN over Syria.
Comments
comments