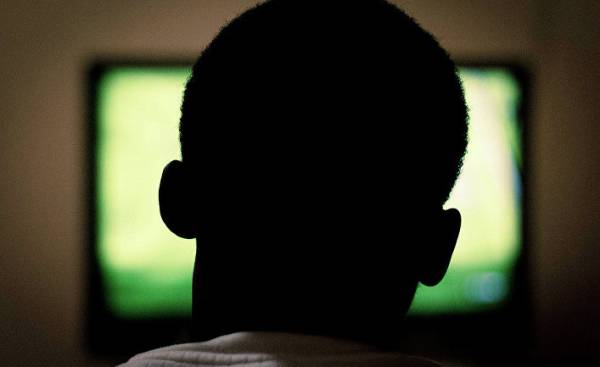 On the eve of the documents published on WikiLeaks, it became known that the Central intelligence Agency (CIA) together with their colleagues from the British secret service has found a way to break the "smart" Samsung TV. We talk about how to stop spying the CIA and stop trying to "merge" them the family recipes of homemade pickles.
Recall that in the framework of the project with the code name "Weeping Angel" the CIA learned to secretly turn on the microphone of Samsung TV. And the cunning will exploit did so for the owner of the TV seemed to be off, whereas in fact he worked and recorded sound around, and if you have Internet connection and passed it on to the CIA mainframe.
On the eve of the show The Late Show the former CIA Director Michael Hayden confirmed the existence of such a tool in the Arsenal of the CIA and called the opportunity "miraculous." In his words, "bad people also use the Samsung TVs". He also said that the CIA never intended to use this hacking "against the Americans".
As we and our readers are not Americans, for us the assurance of a man, ex-colleagues which has created one of the most impressive collections in the world of hacking programs that are not worth a damn. And does not matter at all — have we, ordinary Latvians something to hide from the CIA or not. In any case, it is frustrating when overseas "uncle" at any moment to turn on the microphone in your house. I would like it to be deprived of such opportunities if possible.
The good news is that the tool of the CIA "Weeping Angel" only works in Samsung TVs, in the model which is the combination of letters "UNF", which was released in the period from 2012 to 2013 and number of the firmware (firmware) which is 1111, 1112, and 1116. That is, even if you are the owner of this TV, it is enough to update the firmware to a more recent — and the CIA won't be able to turn the TV to your "bug".
The second method is even easier — disconnect the TV from the Internet. Paranoid can additionally follow the example of Mark Zuckerberg and tape up with electrical tape peephole built-in TV camera. Yes, time goes by, and all the machinations of the CIA, we meet the good old blue tape! But that's not all.
Almost all modern TVs or otherwise gather information about you and pass it on at least their producers. For what purpose they use it — read the user guide. It declared that the goal is to create good, as they say "with the aim of improving the quality of service." However, usually not specified — improve the quality of service to ANYONE. The good news is that the menu of most TVs the "stream of unprecedented generosity" can be disabled.
Be sure to turn off the following settings in the new Samsung TVs: Home > Settings > System > Expert Settings > Voice Interaction. In older models: Settings > Smart Features > Voice Recognition. This will disable the mode of continuous operation of the camera. Alternative can just seal it with electrical tape…
In the WikiLeaks report about the LG TVs is not a word, but this does not mean that the CIA or other intelligence agencies have not found a way to crack, and we just don't know yet. Moreover, in 2013, the company was caught in the fact that even if the user turned off all the "suspicious" settings, LG TV still gathered about him various information. However, then South Korean company recovered and released new firmware, which disabled the surveillance without permission. So the first thing — update the firmware of your LG TV. Just in case. After that, if you have an older TV, follow the route Settings > Options > LivePlus and turn off this feature. In some models it is called "Collection of watching info"…
The Sony TVs also have not yet been seen in anything "sort of". However, they also collect information about the habits of their viewers and send "where necessary". You can disable this by following this path Home > Settings > TV — About > Legal information > View Privacy Policy and there off the function of sending the data to the Sony server. In old TVs it is generally called directly Disable Upload Data — clearly and specifically.
Comments
comments