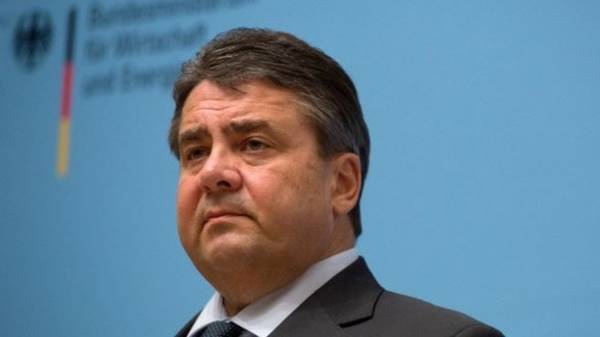 The lack of progress in the implementation of the Minsk agreements could lead to a new military and political escalation in the Donbass, said the Vice-Chancellor, foreign Minister of Germany Sigmar Gabriel.
"During our meeting in the "Normandy format" foreign Ministers of France, Russia and Ukraine on the sidelines of the Munich conference on security, we promised to use all the tools of influence to finally conform to the truce and could begin what has long been agreed: the withdrawal of heavy weapons from the ceasefire line and demilitarization particularly in conflict areas. In addition, we called for the lifting of the blockade of roads and Railways, because the embargo hurts everyone," said Gabriel, speaking about the current situation in the Donbas.
However, according to him, "none of these promises have still not been carried out in sufficient volume."
"This is dangerous, because we can always slip into a new military and political escalation," warned the Vice-Chancellor.
"And this suggests that we need not only commitment to the Minsk agreements, but the political will to implement them, otherwise we end up not moving, and to suffer will be the people in the Donbass", – said the German Minister.
"We are painfully forced to watch as people on both sides there suffer from military actions," he said, stressing that "it is necessary to expand measures to provide humanitarian assistance".
As you know, the negotiations "channel four" foreign Ministers of Ukraine, Germany, France and Russia – took place on 18 February on the sidelines of the Munich security conference and lasted about an hour.
Previously, Gabriel said that the war in the Donbass for all in Europe.
Comments
comments