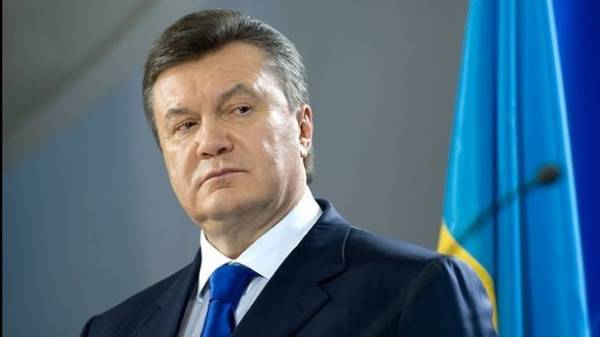 Protection ex-the President Victor Yanukovych intends to sue the Prosecutor General of Ukraine, if she refuses to interview their client on the territory of the Russian Federation. This is stated in the statement of the lawyer Yanukovych Vitaliy Serdyuk, the text of which is available to "Ukrainian truth".
Serdyuk recalls that the court ordered the GPU to interrogate the Yanukovych residence, that is in Russia.
"As far as we know, in December 2016, the General Prosecutor's office sent multiple requests for the interrogation of Viktor Yanukovych. Moreover, on 13 July 2016, the Pechersk district court of Kyiv issued a decision which, at our request, ordered the employees of the Prosecutor General to carry out the interrogation of Viktor Yanukovych at his place of stay", – said Serdyuk.
He stressed that if the GPU does not perform interrogation on the territory of the Russian Federation, officials of GPU will go to trial.
"If the GPU will continue to avoid cooperation with the state enterprise of the Russian Federation in the framework of international law under the Convention, it will be the basis for the application of the mechanism of prosecution of the officials of the GPU to criminal liability for failure to execute court decisions", – added the lawyer Yanukovych.
In addition, the lawyer said that the explanations regarding whether the appeal of Yanukovych to Russia with a request to send troops to Ukraine can only give Yanukovych.
As was stated by the Prosecutor of the Chief military Prosecutor's office of Ukraine Ruslan Kravchenko, Ukrainian law enforcement officers will not participate in the interrogation of Viktor Yanukovych in the territory of the Russian Federation. "The suspect Yanukovych should be in court and answer before the Ukrainian court. The only way".
Comments
comments