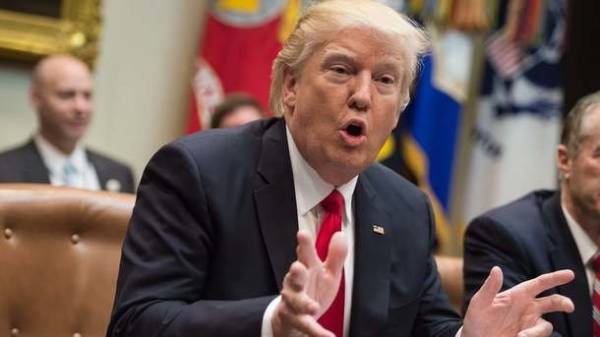 The US President Donald trump may be connected to the settlement of the situation in the Donbass and for this to persuade Kiev and Moscow to make concessions. This opinion was expressed in comments to the edition "GORDON" the military expert Dmitry Umanets.
According to him, the tramp can change the situation in the Donbas and to give a new impetus to resolving the conflict.
"I think trump wants to go down in history as the mediator. He's probably already a little delving into the situation in Ukraine, and believes that he is ready to change it. Of course, he will discuss the conflict in the Donbass and Poroshenko, and Putin, to ultimately achieve the end of the war. Trump will persuade the two presidents to agree to make concessions for peace," said Umanets.
He believes that calling for peace Russia and Ukraine, it's not just empty statements but the words will be backed up by concrete steps the American administration.
"What steps go American President is hard to say. But, in my opinion, a trump call for peace between Ukraine and Russia is not a spanking language. Only our politicians do. He performs specific steps. Remember the missile strike in Syria. The Americans worked point. That's a real operation, not something that Russia. On the DPRK, trump is also a clear position. So I do not think that the appeal to Ukraine and Russia was made "to the public", – summarized Tetyana Umanets.
As reported, Donald trump stated that it wishes to cooperate with the Ukrainian authorities in the settlement of the conflict in Donbass peacefully. In turn, Vice-President Mike Pence stressed the unwavering support of the United States of the sovereignty and territorial integrity of Ukraine.
Also, the American leader urged Russia and Ukraine to the world after the visit of foreign Minister Sergei Lavrov and his Ukrainian counterpart Pavlo Klimkin in Washington.
Comments
comments