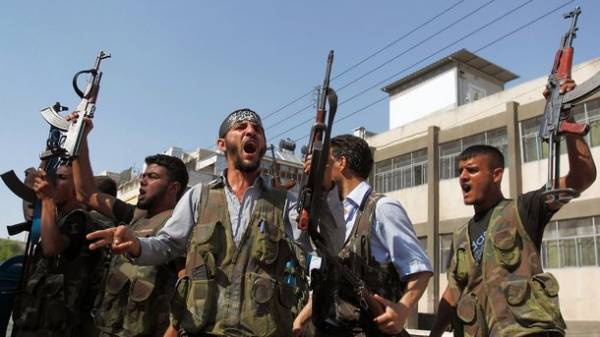 The free Syrian army supported by Turkey, faced with government troops in Northern Syria. Clashes between oppositionists and the army of the regime of Bashar al-Assad in parallel with the negotiations in Geneva, according to Reuters.
In the Free Syrian army, said about the death of 22 soldiers of the government army.
Rebels reported that the clash took place after attempts by the armed forces of Syria to move near the town of al-Bab. At the same time, representatives of the Syrian government reported a surprising attacking "Turkish terrorist groups" for its troops.
Earlier it was reported that Turkey-backed Syrian rebels captured the town al-Bab in Northern Syria. The city was the main stronghold of the terrorist organization "Islamic state" in Northern Syria.
Comments
comments