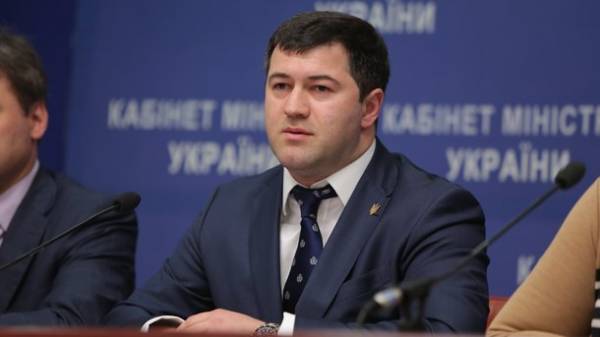 Corporation "Altis-holding" and LLC "Altis-Spetsstroy" since 2010, won public tenders totaling 3.39 billion UAH. Relevant data published in the "Bulletin of public procurement" and "Proterra" report "Our pennies".
As noted, these firms belong to Alexander Glimbovsky, father-in-law of the Roman Nasirov, which in 2015 was the head of the State fiscal service of Ukraine.
The latter won the tender now is the development of documentation for reconstruction of the airport "Vinnitsa" for 950 thousand UAH.
It is known that in a row 2015 cost 389,98 million UAH for the construction of a new building of hospital "OKHMATDIT" group "Altis" is not actually performed, having mastered only work on 10 million grn. Therefore, the total tender achievement of the group is about 3 billion UAH.
As noted, it was the largest in a row Glebovskaja during Nasirov. Less than the amount of "Altis" receives "Kyivvodocanal." There 52,92 million UAH the company received due to the fact that water was thrown from seven other trading firms with prices less than 5-18%.
However, it is known that the companies of the group "Altis" are subcontractors to other firms that receive substantial government contracts. Biggest contracts directly "Altis" won in the days of Yanukovych.
The building of the Lviv airport in preparation for Euro 2012, the Corporation received contracts to 1.19 billion UAH. Another 890 million UAH "Altis" received for the construction of interchanges and the Postal square.
The terminals of Boryspil airport together with the construction of halls for VIP-clients of the State administration cost of 450 million UAH.
As you know, March 2, Novel Nasirova handed suspicion. During this time he became ill. According to lawyers, the suspicion was given, when the President of the SFS was already unconscious, which is illegal.
Roman Nasirov is suspected of abuse of office and embezzlement of public funds in the amount of over UAH 2 bn. The consequence considers that Nasirov, acting in the interests of the Deputy Onishchenko, the "gas business" were arbitrarily granted a number of enterprises the possibility of tax liabilities in installments.
On 3 March the Cabinet Nasirova was removed from the post of Chairman of the SFS, with responsibilities for the head office to the acting Deputy head of the GFS Miroslav Sold.
Comments
comments