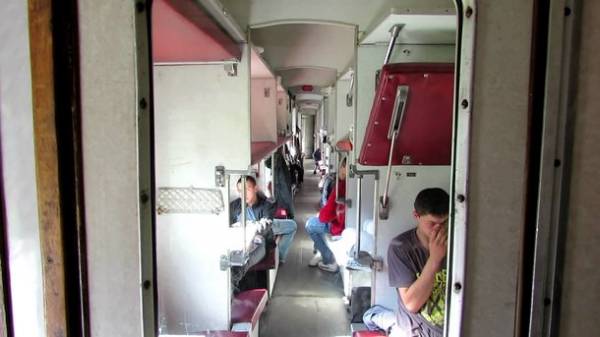 The journey on the train Kherson – Kiev has turned into a real torture for passengers. About this July 7, on his page in Facebook wrote the Deputy Prime Minister Ivanna klympush-Tsintsadze.
"Train No. 297 Kherson – Kiev, which arrived in Kiev, the car 12 … the Heat is incredible for the whole journey – the Windows don't open, air conditioning not working. The passengers in the stuffy; someone who was driving after a recent heart operation, had pumped out all the way; the conductor from the heat just lost consciousness …. In some of the stations had to call "ambulance," wrote Ivanna klympush-Tsintsadze.
After calls passengers the "hot line" in the "Ukrzaliznytsia" was advised to remove the glass from the Windows. The railroad company promised that such incidents will not happen again. And the blame for that in the car the AC was not working called the representatives of the "Dneprovagonremstroy", which was engaged in repair.
"Employees "dneprovagonremstroy" repaired the air conditioning in this car the first of August. Unfortunately, the air conditioning system failed during the first flight: there was a leak of the refrigerant from the air conditioning system", – reports a press-service of the company.
The conductor, according to them, lost consciousness not because of the heat and food poisoning. He is receiving treatment at the Zhytomyr hospital. In "Ukrzaliznytsia" has promised to break off the contract with "Dneprovagonremstroy" and dismiss the head, Deputy head and chief engineer of the passenger train depot Kiev-Passenger.
Comments
comments