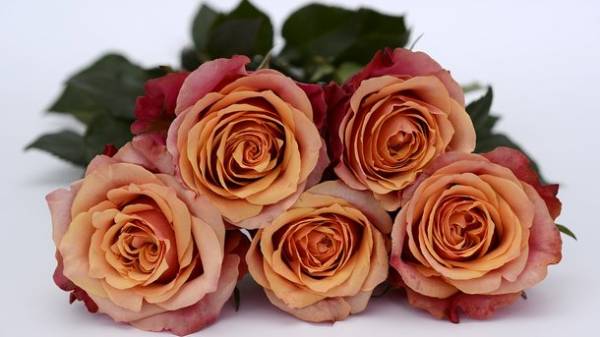 The first six gifts that would like to women, are flowers, care and attention, jewelry, romantic travel, eau de toilette or perfume and cosmetics, money.
This is evidenced by the survey of the Kiev international Institute of sociology.
The survey revealed that the most popular among women are flowers.
flowers want to get 27% of women, 34% of men intend to present them;
among women, 12% do not expect from men no gifts except for care and attention, and only 6% of men mentioned this point;
jewelry would like to receive a free 7% of women the same amount men expect her to give (7%);
romantic trip is to receive a gift of 6% of the women the same amount men plan to give (6%);
toilet water, perfume or cosmetics would like to receive a gift of 5% of women and 8% of men plan to make such a gift;
a cash gift would get 5% of women and 4% of men plan to present them;
Moreover, among women, 8% said that they had no man from whom they expect gifts, and 5% of men said that they have no one to give them. I am glad that this number has not increased compared with the year 2016.
See also: What to give for March 8: TOP 7 practical gifts
If to compare data of the last survey with answers of previous years, we can note that the overall trends remain the same. Compared with the year 2016 the number of women wishing to receive a gift of flowers increased by 4 percentage points (was 23%, was 27%), among men also increased the number of those who intend to give flowers – 4 percentage points (up from 30%, so 34%);
Women were somewhat less willing jewelry (from 9% to 7%). But other desires of women did not change significantly
It is noted that the survey was conducted from 10 to 19 February 2017 in 110 settlements in all regions of Ukraine, except for the annexed Crimea.
The method of interview interrogated 2040 respondents. The survey in the Luhansk and Donetsk oblasts was conducted only controlled by Ukrainian authorities territories.
Comments
comments