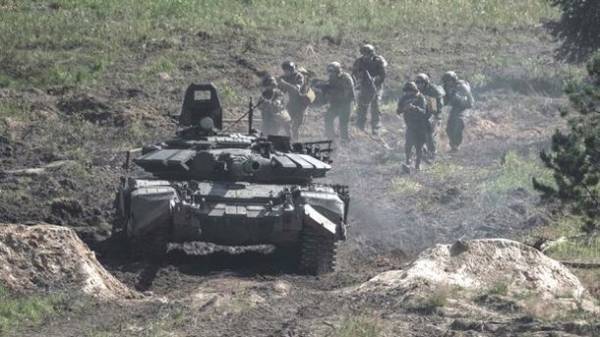 After the invasion of Russia on the territory of Ukraine in 2014, the military-political leadership of the country had to create three new bodies in the conditions of resistance to the invaders. This was told to the "observer", major-General in reserve, ex-military representative mission of Ukraine to NATO, Chairman of the Public Council under the Ministry of defense of Ukraine Peter Garashchuk.
He noted that the Ukrainian leadership had to act after the appearance of "little green men" in Crimea.
"The first of them – the highest collective body of operational and strategic leadership of system security and defense on the model of the Supreme commander. Work on Bet may be the General staff of the country," said Garashchuk.
SEE ALSO
Muzhenko told how wanted to protect Crimea and why it happened
The second body could deal with the maintenance of the army, from soldiers to military equipment.
"The state Committee of defense of the country, where operational decisions are made on military and economic issues, starting with how the soldier at the front, dressed, shod, fed, protected and ending what the military-industrial companies need to work on defense with the most severe punishments those who are even slightly involved in acts of corruption," continued the General.
SEE ALSO
"Give the command to shoot down planes": Muzhenko told about the invasion of the invaders in the Crimea in 2014
The third body, according to him, the most important.
"The state Committee, composed of professionals in intelligence and not some group at the national security Council. This is the most important on the highest state level, who must deal with the planning, coordination, definition and formulation of problems, collection, processing and analysis of information in the military-political, military-economic, military, diplomatic, military, informational-psychological and social spheres, as well as in the field of civil-military relations," – said Garashchuk.
The wound NSDC Secretary Alexander Turchinov said that after the invasion of Russian troops in the Donbass martial law was declared in order to hold presidential elections and Ukraine received the legitimate and internationally recognized President.
Comments
comments