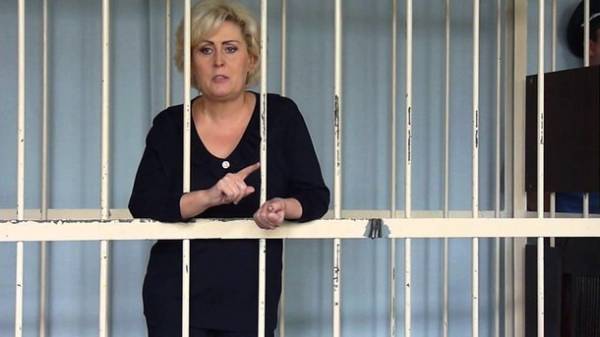 Session of Lenin regional court of Kharkiv on the case of ex-mayor of Slavyansk Nely Shtepy not held: the defendant was urgently hospitalized in the cardiology Department of the Kharkiv regional clinical hospital. This was told by lawyer Alexander Tananakin, reports "UKRINFORM".
"This week the condition of the defendant deteriorated, and the morning was critical. Around 10:00 Shtepa urgently from jail was taken to the cardiology Department of the regional clinical hospital. She is in the house under the protection of the convoy," – said the lawyer.
According to him, the hearing was moved to tomorrow, July 21, at 12:00.
"I'm not sure that it will be held: … on a drip. The doctors did not give forecasts", – the lawyer added.
See also: the judge in the case of ex-measure of Slavyansk Shtepa recused himself
During the proceedings Stay in Kharkov for a variety of reasons twice changed the venue twice and were replaced the panel of judges, which the case is heard in the fourth time. Defense wants to question 46 witnesses, the prosecution – nine.
Shtepa was detained July 11, 2014. At trial, she explained that Putin urged to enter into Slavyansk under the threat of terrorists in captivity of the terrorists beat her, and the interview for Russian media made "at gunpoint". She faces a life sentence.
Comments
comments