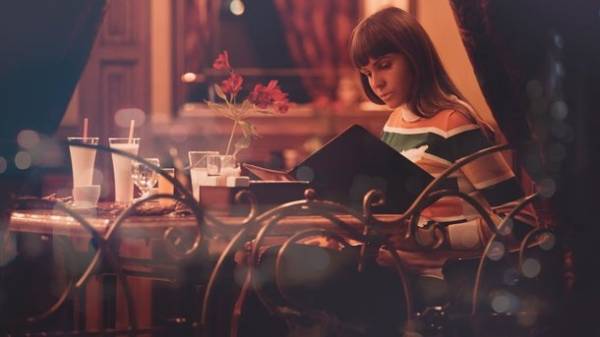 If you're on a diet and watch every calorie eaten, not necessarily to turn down an invitation from friends to go to a restaurant. Ordering healthy restaurant food can be tricky. Many of the products that we consider useful and diet, really high in calories. Not every institution puts all the information about the composition of meals in your website or menu.
But despite these difficulties, to navigate the restaurant menu and enjoy the delicious food without harm to the figures. American portal Byrdie got in touch with a dietician and learned what rules should be followed, – NV.
10 key rules for food at a restaurant while on a diet:
Scan menu. When you choose the restaurant dish, pay attention to every word. Try to avoid words like "crispy", "fries", "fried", "gratin", "Parmesan", "Alfredo sauce". As a rule, high-calorie options, warns British nutritionist Shona Wilkinson. Stop your choice on the dishes, the title of which contains the words "grilled", "steamed" and "baked".
Do not order chicken rolls. One roll too many carbohydrates. And if you order a roll as an appetizer, to main dish to begin is dangerous for your figure, says nutritionist Jo Travers.
Ask about large portions. Sounds counterintuitive, but this is common sense. One vegetable salad or lean meat you can not eat and risk being seduced by the many carbohydrate snacks. Better ask for a large portion of meals consisting of healthy fresh produce to more than anything to order it was not necessary, advises clinical nutritionist Peter Cox.
Order food that contains protein. "Let your Breakfast, lunch or dinner in the restaurant there is protein. If you are trying to lose weight, protein is your helper in this matter, says Shona Wilkinson, "Protein helps to normalize blood sugar levels and nourishes for a long time. Take your look from toasting and baking to the side of eggs, salmon or lean meat."
Don't come hungry. About an hour before dinner, reward yourself with some healthy snacks. If you're too hungry, you risk to order high-calorie foods in large volume, warns Joe Travers.
Be careful with desserts. Remember that in most cases, desserts are the most caloric dishes in the restaurant. If you can't resist sweet, do not order a main dish, says Peter Cox. Just a starter and dessert.
Give preference to vegetables. Order in the restaurant as many vegetables, recommends Sean Wilkinson. Vegetables are rich in nutrients. A great idea would be the order dark green leafy vegetables such as spinach, broccoli or Brussels sprouts. It is better that they be cooked or steamed without butter. The more vegetables on your plate, the less room is left for other, more nutritious, food.
Communicate care and share food. Don't hesitate to ask, if someone of your friends to try the dish you ordered. Almost all people with interest to look at the food their neighbours in the table. So you show your kindness, and eat fewer calories, says Joe Travers.
Not every salad is healthy. Do not think that any salad is a useful and low-calorie option. Salads can be both healthy and harmful. Learn to see the difference. Choose a salad, which has lots of fresh herbs, beans and vegetables. Avoid high-calorie dressings, creamy sauces and such ingredients as cheese, bacon and croutons.
Remember that you are on a diet. Avoid different snacks and bread. Drink plenty of water. If the dish has sauce, or try just a little bit, or do not eat it.
Comments
comments