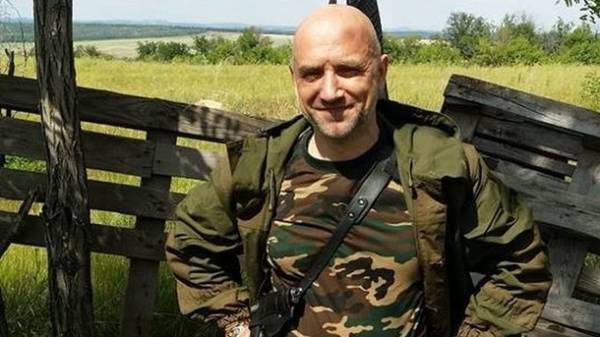 Russian lawyer mark Feigin, commenting on the appointment of a Russian writer Zakhar Prilepin, "Deputy battalion commander" in a terrorist organization "DNR" said that now he can get into the sanctions lists and will be limited in movement. About this Feigin said in comments to the Agency "UKRINFORM".
"In response to recent statements by Zakhar Prilepin, the Ukrainian authorities will insist on its inclusion in all available sanctions lists. Then his freedom of action will be significantly limited," – said Feigin.
According to counsel, could be considered as Prilepin's actions fall under article of the Criminal code of the Russian Federation on the facilitation of terrorism, however, in his opinion, in Russia, no one will do it.
"I do not think that the actions of Prilepin sanctioned from above. However, in this situation Angers me the most agitation about this part of Russian Bohemia of Russian intellectuals. The impression that they are simply drunk with the blood of Ukrainians, shed in the Donbass," – said Feigin.
Yesterday it was reported that the Russian writer Prilepin fighting for "DPR".
Press Secretary of the Kremlin Dmitry Peskov said that he could go to the Donbass to fight with the Ukrainian military in his heart.
On the website of the leader of fighters "DNR" Alexander Zakharchenko reported that Prilepin, who became the "Deputy commander of special forces battalion" in the group, gave an extraordinary "rank of major".
At the same time the Prilepin said that he had received the rank of major in November 2016. He wrote about this in his LiveJournal. "The rank of major I received in November of last year, and it is dispersed in the Russian media as "news," he wrote.
Comments
comments