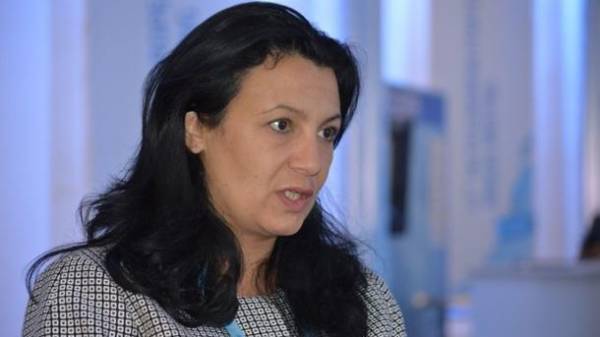 Russia can expect legal consequences in case of default of decisions of the International court in the Hague on the suit of Ukraine. This was stated on air of TV channel "112 Ukraine" Deputy Prime Minister for European and Euro-Atlantic integration Ivanna klympush-Tsintsadze.
According to her, Ukraine hopes for the normalization of the situation with human rights in Crimea after the recognition of the guilt of the Russian Federation in the Hague.
"Ukraine turns to Russia in case of recognition of her guilt, will have to restore the activity of the Majlis, stop the kidnapping and persecution of Crimean Tatars. The international court of justice may decide that Russia is violating the Convention, then that decision is binding for the Russian Federation. In case of default decisions, there will be additional legal consequences," said klympush-Tsintsadze.
She said that now the court is in the process of providing arguments by the parties and the primary decision will be made in 1-2 months.
"Our country is their arguments, to show that she sees Russia's violation of the two conventions in the Crimea and Eastern Ukraine. We appeal to the international court to take primary measures, which would have made impossible the further deterioration of the situation. So today was the first performance by Ukraine of such arguments. Tomorrow your vision will represent the Russian side, on Wednesday again Ukrainian and then Russian. Then within a month or two the international court of justice will take a decision on the first measure, which will be obligatory", – explained the Deputy Prime Minister.
Recall, the International court of justice began hearings on the suit of Ukraine against Russia and will be held until March 9. Today are hearing the Ukrainian side. On Tuesday, the word will be given to the Russian side, Wednesday is reserved for Ukraine, and Thursday for Russia. The hearings will be held in the open mode.
Comments
comments