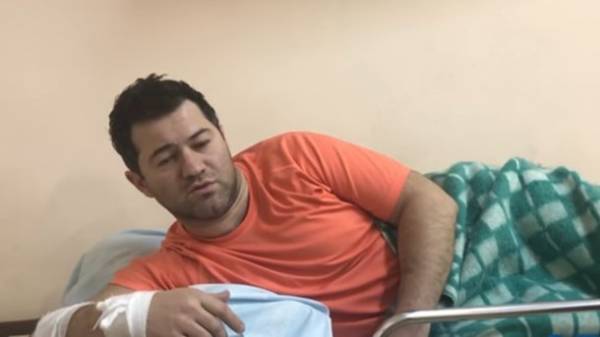 At the time of delivery of the message on suspicion to the head of the SFS Roman Nasirov was conscious and did not need medical attention, say in NABOO. According to the Ministry, it was confirmed by official findings of the Commission of doctors, and the defense official provided no documents that suggest otherwise.
In a statement, the NAB noted that the detectives Bureau and prosecutors SAP acted in accordance with the provisions of the code of criminal procedure.
"According to part 1. article 278 of the CPC of Ukraine, a written notice of suspicion must be handed to the person on the day of its execution by the investigator or the Prosecutor. Therefore, reporting the suspicion to the head of GFS March 2, detectives NAB only fulfilled the law, because on this day the Prosecutor COAG signed the document. Delays in the implementation of these actions on the part of detectives would be contrary to the requirements of the current procedural legislation of Ukraine", – said in a statement.
Note that this statement of NABOO was made in response to a comment in the social network of the General Prosecutor of Ukraine Yuriy Lutsenko that "to hand over suspected after 22 (hours – Ed.) the person under General anesthesia is taboo". According to Lutsenko, the investigators had to put a post under the house Nasirov and present him with suspicion in the morning.
In the NAB notes that, since the receipt of the notice of suspicion is procedural and not an investigative action, it does not apply the rule prohibiting the Commission within the time period from 22:00 to 6:00.
"Regarding the proposals of the attorney General "to put the post under the house," we emphasize that any restriction of liberty of a suspect is possible only after drawing up the Protocol of detention, which was done 23:50, 2 March", – reads the statement of NABOO.
Recall that currently in Solomianskyi district court held the hearing on the remand ousted the head of GFS Novel Nasirova. The prosecution as alternatives to detention requested record for Ukraine bail – two billion hryvnia.
Nasirov's lawyers Requested a forensic medical examination to determine his condition, however, the investigating judge Alexander Bobrovnik came to the conclusion that the grounds for such an examination no.
Roman Nasirov is suspected of abuse of office and embezzlement of public funds in the amount of over UAH 2 bn. The consequence considers that Nasirov, acting in the interests of the Deputy Onishchenko, the "gas business" were arbitrarily granted a number of enterprises the possibility of tax liabilities in installments.
On 3 March, the Cabinet Nasirova was removed from the post of Chairman of the SFS, with responsibilities for the head office to the acting Deputy head of the GFS Miroslav Sold.
Comments
comments