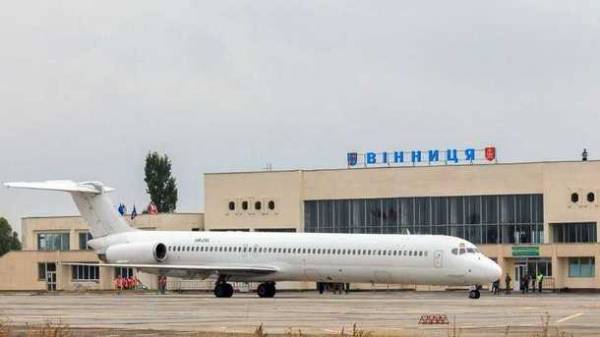 A ban on flight operations, which was introduced in the radius of 50 km from the place of burning of the ammunition depots in Vinnytsia region extended until 23:59 on 1 October.
As reported in the Ukrainian center for planning of use of airspace of Ukraine and regulation of air traffic (Ukraerocenter), a limitation of the radius of 12 km, height up to 4 250 metres, whereas the original radius was 50 km from the surface to unlimited altitude.
As reported, on the territory of military units in the kalynivskyi district of the Vinnytsia region on Tuesday evening, September 26, started a fire and the subsequent explosions of ammunition.
SEE ALSO
National security Council: the Residents of Kalinovka can go home
Ukrainian center for planning of use of airspace and air traffic control ("Ukraerocentre") after receiving operational information at 23:45 placed a ban on the use of airspace over the ammunition depot near the village. Kalynivka in Vinnytsia region.
Ban the radius of 50 km in the altitude range from the surface to the upper boundary of the airspace is valid until 2:59 28 September 2017.
SEE ALSO
The Ministry of defence reported about the situation in Kalinovka
On Wednesday in "UkSATSE" reported that the airport "Vinnytsia", which is located in the area of the temporary ban on the use of airspace closed until 02:59 on 28 September 2017.
"Further decisions on changing the duration or parameters of the ban will be made promptly by the relevant services depending on the available information and development of events", – noted in "UkSATSE."
Earlier, the Minister of infrastructure Vladimir Omelian said, when "Ukrzaliznytsya" will restore rail traffic in Kalinovka.
Comments
comments