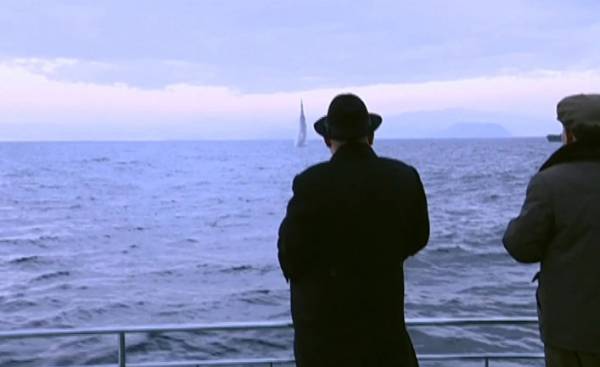 Second time in a short period of time North Korea tested ballistic missiles and thus violated UN sanctions. On Monday morning, about 7.30 am on Korean time, North Korean leader Kim Jong-UN gave the order to launch four missiles, which after a flight length of about a thousand kilometers fell into the sea of Japan. According to the Prime Minister of Japan Shinzo Abe, three of them fell within the exclusive economic zone of the country. People and objects are not affected, the statement said.
Pyongyang fired four missiles from a military base Toning-ri is located in the North-West of the country near the border with China. Earlier, in mid-February, North Korea has successfully tested medium-range missiles, which fell in the sea of Japan.

Fears Of Pyongyang
In the South Korean media speculation that North Korea first fired missiles of distant radius of action. The country's leader Kim Jong UN in his new year speech in January said the army will conduct such tests in the near future. However, immediately after that there was a denial of Seoul. South Korea believes that North Korea tested four missiles of distant radius of action. Technical progress the country has not yet reached this level, said in South Korea.
Therefore, experts believe that North Korea used missiles near or medium range. Thus Pyongyang responded to joint military exercises Foal Eagle 2017 American and South Korean troops on the Peninsula. The exercises began last week and runs until the end of April. In South Korea served for 28 thousand American soldiers.
The Ministry of defence in Washington points to the defensive nature of military exercises that are held regularly for nearly 40 years. But Pyongyang believes that the U.S. and South Korea prepare for invasion of the DPRK. The same militant North Korea responds to annual military exercises.

Kim Jong-UN puts Beijing to ridicule
A recent test just shows how distanced Pyongyang from Beijing. Earlier, China imposed a ban on the import of coal from "brotherly" countries. In response, last week the Deputy Minister of foreign Affairs of North Korea, Ri Kil the Dream went to the capital of China. There he met with the Minister of foreign Affairs of China Wang I. But despite this meeting, Kim Jong-UN continues provocations.
According to the authorities in Beijing are to be tested in a particularly difficult time. In mid-March will be held national people's Congress of China, which will come entire political elite of the country. And every test proves Washington and Seoul that they are for protection against the North Korean aggressor urgently needed missile defense system THAAD. His behavior Pyongyang indirectly humiliates Beijing: Kim shows the international community how little China's influence. He thereby confirms the need for the deployment of THAAD. But Beijing is against it, because it fears that in the future with the help of this advanced radar system, Americans will be able to get more information on the activities of the people's liberation army.
Comments
comments