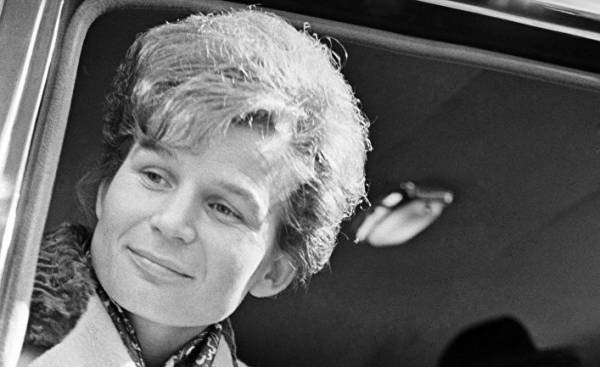 In 1959, in Moscow's Gum Mall. I bought a camera fed-2 and photographed them until the end of analog photography, capturing the world around them. It was a copy of the German Leica camera with similar optics and mechanism. In the USSR it was made in 1934, and after the restoration of the plant of fine mechanics, which had been destroyed by German bombing, its production was resumed in 1945 and continued until 1990. The camera was named after the founder of the Soviet secret police the Cheka, Felix Dzerzhinsky.
In the hostel where we lived, in the art of photography I was dedicated to Leonid Vorobyev, a military photojournalist. I still remember how they had to improvise: instead of the binder we were soaked photos into baking soda and dried directly on the window frames.
With this wonderful camera I managed to get closer to the great people of a great country: I met with the heroes of the great Patriotic war and their descendants, who visited the places of battles from Moscow to Berlin.
But most of all I loved the photos of the first Soviet cosmonaut Yuri Gagarin, Alexei Leonov, Valentina Tereshkova (born 6 March 1937) and other pioneers of space and flight to the Universe, which began after the launch of Sputnik. They were all my peers, and together we have experienced unforgettable moments of our youth.
In 1963 I met the first woman-cosmonaut in the world Valentina Tereshkova in Prague, and then we met at several youth events in Lviv, Transcarpathia, Moscow and Sofia. Similarly, I met with Yuri Gagarin and Alexei Leonov, who was last seen in Prague five years ago.
They were the happiest people when they were able with me to escape for a while with some of them from the world of ramp and stay anonymous when no one was out. Sometimes they behaved like small children, rejoicing in the most unexpected moment, for example, cold beer, pate of olives and onions and cheese in a traditional Prague pub "the cat" in the Nerudova street, or sitting in sweatpants among the regulars of the tavern in Pielach, or walking unnoticed through Prague or Bratislava or Nitra.
I was very fortunate to learn of these young and, let me say, as beautiful men and one famous woman from the other side, which was not able to see others in the same great Czech and Slovak people, in particular Ian Verigo. Didn't know them and the crowd (often many thousands) who wanted them to look, and Express them my respect.
With all those I now remember, I spent a few days in June 1967 in the Carpathians, and then in Lviv, Nitra, Bratislava and Sofia. I used every opportunity to capture it on film your camera "fed-2". One of the pictures at my request, made Yuri Gagarin and my camera fell from his hands. From blow it was damaged. Crashed lens lens for replacement filters. His lovely colleague Valentina scolded him good — as good at Russian. He also responded like a true Russian: "Hell, Yes, because nothing happened!" Finally, he was compensated by the damage, giving a gold-plated watch with sign of high quality "Flight." They are still acquired manually and kept "swimming" in the beer, wine and vodka, but only during the memorial meetings.
It just so happens in life.
All these wonderful events for me ended on 21 August 1968.
After my wonderful experience clouded my attitude to historical events in our country, various kinds of interviews, inspections, degrading punishments and claims of doubtful integrity and loyalty to the ideals, the idea of others about how I was, and what should be. Influenced by a variety of documents, in which appeared the names, including mine.
I often repeated the words of Gagarin: "Damn it!"
But I was lucky, and a trio of astronauts didn't poison me, as were my fellow countrymen. I realized that in youth we became good friends and gave each other a grudge. I would even say that they love me. And I loved them all together.
One of them was the world's first woman cosmonaut Valentina Tereshkova.
Coming soon (the sixth of March 2017) it will be to celebrate the anniversary, so I would like to thank her for the favor, but first of all for the friendship and for the fact that we have not ceased to like each other and respect each other, whatever life we are not presented. Thank you, life. You are a very short and beautiful.
Comments
comments