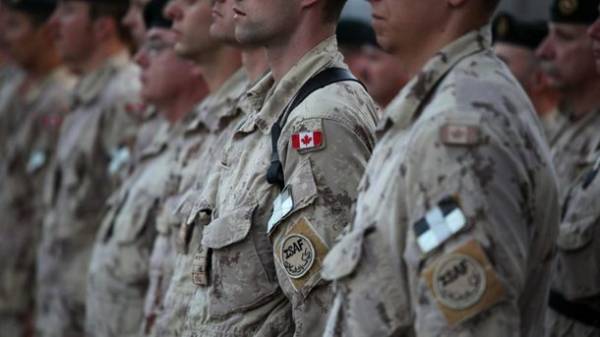 The government of Canada decided to continue military training mission in Ukraine for another two years, until the end of March 2019. This decision was made by the Minister of national defence of Canada Harjit Sajjan Singh and foreign Minister Chrystia Freeland, transfers "Radio Freedom".
Under this program, canadian military provide military training and assistance in the development of the capacities of personnel of the Armed forces of Ukraine. In the next two years the Ukrainian military will be trained in areas such as activities in small groups, mine clearance explosive devices, activities of military police, medical training and upgrading of logistic support.
The statement of the government of Canada also States that the country's Armed forces will support the implementation of the strategic institutional reform of the defence forces of Ukraine.
The decision of Ottawa reacted angrily to the Russian Embassy in Canada, calling it "counterproductive", reports RBC.
"The decision of the government of Canada … is not conducive to "vnutrennyaya" the political process, including the alleged Minsk agreements dialogue between Kiev and Donbas," – said in a published statement, the representative of the Embassy Kirill Kalinin.
In Russia believe that Canada "should put pressure" on the Ukrainian government, forcing it to fulfill the Minsk agreements and to concentrate on achieving a peaceful solution to the conflict "instead of the pursuit of military objectives."
It is known that about 200 canadian military trainers from the year before conduct classes with Ukrainian servicemen in the Yavoriv and Kamenetz-Podolsk in landfills in operation UNIFIER.
However, their mandate ends on 31 March 2017, during the visit of Prime Minister of Canada Justin Trudeau in Kiev the President of Ukraine Petro Poroshenko appealed to him with a request to extend the stay of trainers in Ukraine.
Comments
comments