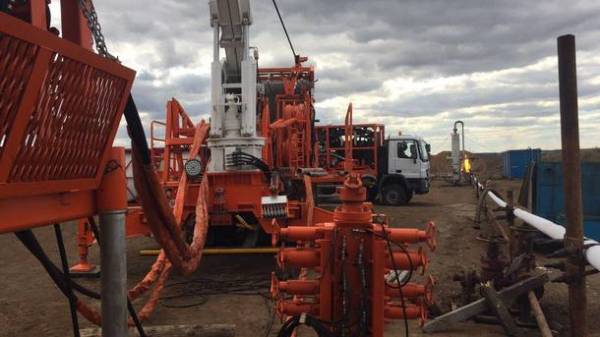 The largest gas company of Ukraine of PJSC "Ukrgasdobycha" has put into commercial operation a new well with a production rate of more than 1 million cubic meters of gas per day.
As the press service of Ukrhazvydobuvannia, a new well at a depth of 5500 m commissioned a gas industrial control "Poltavagazdobycha" Krasnokutsky field in Kharkiv region. Formation pressure of over 1000 atmospheres.
"The company is confidently moving toward the goal of "20/20". At the time of independence of Ukraine such wells in the "Ukrgasdobycha". The development of new and existing fields is a key component of the strategy of increasing production "Subsidiary", for which ensuring of energy independence of Ukraine – above all", – said the Chairman of the Board of "Ukrgazvydobuvannia" Oleg Prokhorenko.
Market participants took the news about the new well with great enthusiasm.
Earlier it was reported that on March 4, 2017, the company took to its daily production of 42 million cubic meters of gas.
In 2016 the average daily gas production company made up 39,89 million cubic meters. "Ukrgasdobycha", a subsidiary company of "Naftogaz of Ukraine".
Comments
comments