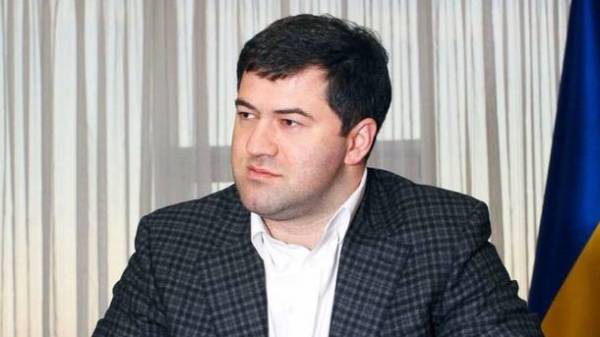 The dismissed head of the State fiscal service Roman Nasirov has stated that it intends to assert their rights in a legal way in court and denied allegations of NABOO in an illegal restructuring of tax debt of the companies associated with Alexander Onishchenko. He declared it in interview "RBC-Ukraine".
"Abuse is just not there, so I'm going to prove his innocence. Everything was according to law, Tax Code, government regulations, orders. The process of granting installments – standard and common process. We give hundreds, if not thousands, of installments. Here was the same. Part of the property is in tax pledge. In addition, there are penalties. Part of the amounts already withheld on the part of the installments already completely closed tax obligations," he said.
As noted Nasirov, your right he intends to assert a legal way in court.
"I'm ready to be under the surveillance, there have been no problems," he said.
Answering a journalist's question about why the detectives NAB has not charged him with suspicion when he went to him for questioning, Nasirov said that the last time was in the National anti-corruption Bureau on Monday, February 27.
"They could make call at any time Wednesday, Thursday, Friday, and I went. This is a big issue to the NAB – what they wanted to achieve such populist actions, actually kidnapping me from the hospital? I spoke to them, told them I needed a day to "stand up" and I will be ready to participate in all investigative actions or the meeting of the courts", – he stressed.
Nasirov also said that the suspicion he was handed when he was under the influence of sleeping pills, so didn't even see it.
"The last thing you can do is to simulate your condition. The text of the suspicion I had not seen nor read," said he.
As reported, suspended from the duties of Chairman of the State fiscal service Roman Nasirov has stated that simulates illness, to leave the Ukraine is not going and also prepared to go to court to prove the groundlessness of the charges against him.
Comments
comments