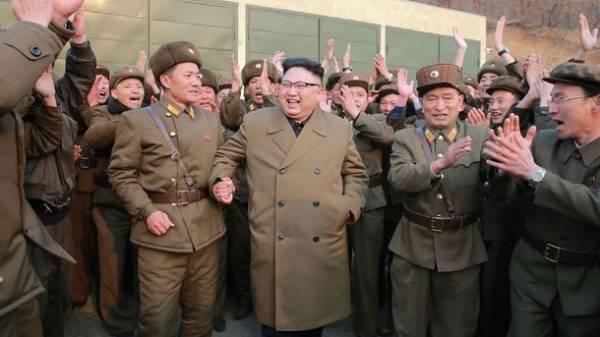 The administration trump can strengthen sanctions against North Korea (DPRK), in connection with the launching of missiles. In particular, the sanctions will be part of the plan, which includes a differentiated approach, in particular the increasing economic and diplomatic pressure, as well as increase the defense capability of the United States and its allies South Korea and Japan. Sanctions could affect Chinese banks and firms that conduct business with North Korea.
This was reported by Reuters, citing a senior source familiar with the details of the plan, the TV channel "112 Ukraine".
It is noted that the solution to the problem of North Korea by military means is not considered. Recommendations, including a differentiated approach was developed by the national security Advisor Herbert McMaster. They can get on the table the President of the United States Donald Trump in a few weeks, possibly before the summit with the participation of President of China XI Jinping in April, the report said. However, it is unclear how soon the trump will act on them.
From official comments in the White house refused.
The Agency said that on Saturday, March 18, McMaster met with trump. The topic for discussion was North Korea. Following the meeting, trump said that the country's leader Kim Jong-UN is doing is very bad.
Recall, U.S. Secretary Rex Tillerson said that diplomatic efforts to lead North Korea to denuclearization fail, a different approach is needed.
Comments
comments